Sachin Mathew
Badges
Following Tags
Active Topics I feel like I will join a lot of clubs and have different classes. I want to know when it is okay to take a break, or stop doing an activity or just know if I am just taking the easy way out. dotoomuch howdoyouknow study-skills... I'm sometimes wondering if things would be better if I start my own web development business. What would I need to do in order to get one started. web-development... I know there are many opportunities, but I want to be sure that they are specifically in my skill range and I want to know what's out there. student skills...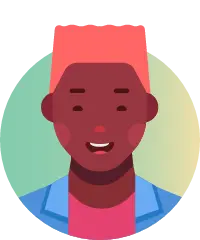 My name is Luke, I am a high school student and want to go into the computer-software industry. I was wondering how many jobs there are in this field and how competitive the job market... Are there any specific books or blogs to read and learn from, or any YouTube channels I can take notes from? investing investment...
Medan, North Sumatra, Indonesia UK is one of the best study destinations with world class education. However, there is such a high price to pay for both the tuition fees and living cost. Is it a wise decision on my part, now that the UK government allow only a few months to look for jobs? I've seen a lot of people on other...
Medan, North Sumatra, Indonesia I am a wildly curious person about life as we all are but I think that one of the things that I am lacking is that I have no passion and that I don't have an interest. I also feel that I lack a strong foundation and I have no foundation when it comes to anything and I am not good at anything.... >Indian >middle class family >biggest dream-- getting into harvard med school >psychology can someone tell me what i should do after 12th??? doctor...