Louise Cooper
Badges
Following Tags
Tags on answered questions
Active Locations #college-major #major #video-editor #editing What other ways are artists recognized as a student applying for college besides using their portfolio? #college #artist #art I am very passionate for acting, I have done auditions virtually and got rejected once and the other ones are to hold for future references, I hate the process of becoming a successful actor, because of rejection which is overwhelming but im scared If ever become successful, onto red carpets...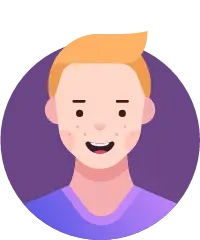 As someone who has been involved in sports my entire life, sports broadcasting seems like an intriguing career for me. I believe I understand sports extremely well and I even do my own analysis of some games. In addition, I have a 4.14 GPA and I am curious as to what steps to take after high... #history#geography #tourism So far, I'm planning on studying AP Comparative Government and AP World History. Also, I'm planning on studying Statistics in Grade 12 because that will be important for recording data, which is important for Political Science. Any other recommendations? #political-science #ap
Cairo, Cairo Governorate, Egypt I am in 10th grade and want to become a small animal veterinarian. I want to be prepared to do this and have some good jobs to put on my resume and am wondering which jobs I should apply for to be better prepared to become a veterinarian. #veterinarian #veterinary #school I am currently a high school junior interested in engineering acoustics...I am already taking AP Calculus AB and AP Psychology (I also want to link acoustics to neuroscience which is also an area that I am interested in). I plan to take AP Calculus BC, AP Physics 2, and AP Music Theory next... Hello, I was recently let go from my job in the aviation industry due to the Covid-19 crisis. I am now 31 years old and currently looking for a different career path. I always had a passion for drawing and concept art in general, and I used to practice as a hobby but I never made a career out... Writing
Editing
Proofreading
Typing #literature #english #english-grammar #english-composition
Mount Jewett, Pennsylvania Hi all! I'm exploring career options and wondering if anyone is/was an Art Director and want to know the following 1.) a summary of what you do on the day-today 2.) Can you be an Art Director who has no technical art background but more of a business background, and 3.) What is the best career...
Charlottesville, Virginia I'm not sure what branch of marketing I will go into but I'm thinking about digital, social media, and/or content marketing. I also love the idea of becoming an entrepreneur, but I'm not sure if that should play a role in my college decisions. #general #social-media #college #university #major... Im a people person i love talking and giving advice, I'm really energetic and always happy. I #career-paths #career-path like being in a good environment. and I'm very athletic. I am currently a third year student in marketing. I switched to marketing at the beginning of my third year, so the business classes were knew to me. I will be graduating late. I took accounting 1 this fall and I absolutely loved it - which is weird for me to say. I didn't know anything about...