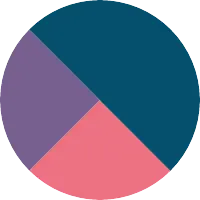 Rachel T.
Badges
Following Tags
Tags on answered questions ben
Jan 13, 2021 325 views ramon
Feb 23, 2021 393 views
i'm a junior in Lynn,MA. i'll be applying for college next year and i'm interested of being a doctor but i don't know what specialist i wanna be #doctor #medicine Kayla
May 22, 2018 1431 views
My first passion is dance. I started when I was 2 and have loved it since. I would like to pursue a career in dance, but I'm afraid that it is unrealistic. This field is highly competitive. Therefore, I am looking for a Plan B. I've always been interested in law, specifically family law. I... #medicine
#pediatrics
#surgeon
#biologist Hamid
Feb 06, 2021 357 views
plz tell me #career #automotive #k-12-education #ias #secondary-education Lee
Jan 06, 2021 328 views
I am a good listener,compassionate,communicative and energetic.
I also have computer skills,sociological skills and writing skills. With that comes my punctuality and love for art.
#school #computer #english-grammar
George, Western Cape, South Africa I was born in Massachusetts but I moved to Brazil a long time ago so I've been studying here ever since. I went back last year, because I wanted to finish High School there but, due corona virus my family thought it was better if I came home, so I did. I am currently a junior in High School and...
Marlborough, Massachusetts I am currently a 3rd year in college and have no idea what steps to take. #doctor #physician #physical-therapy Plese request to you
#jobs
Noida, Uttar Pradesh, India I have a great interpersonal skills; I love to help others and I love the feeling that I inspire them. I also hate pressures; like if someone's life is in my hands. I am very indecisive but genuine. #buisness #flightattending #entrepreneurship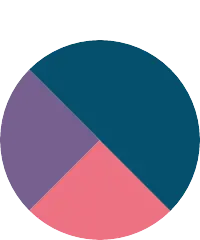 Grace
Dec 08, 2020 455 views
I want to work with labor and delivery. I want to be there for my patients, championing them, while also helping them. I like the idea of being an ob-gyn because I'd love to perform surgical procedures, be part of high risk pregnancies, help women from conception through postpartum, and so... Faith
Nov 05, 2020 349 views
I'm a Christian who wants to follow Jesus but I'm kind of struggling with that, I want to help and learn about different kind of people. I want to help others and show them that there is always a way to get out of their situations. It's going to be difficult but not impossible. I know that I... Jade
Oct 29, 2020 319 views
#friends #work #everyone #ap #career #exams #medicine #health #healthcareers #sportcareers #healthsportcareers #healtheducation #psychology #sportpsychology #healthbusiness #sportmedicine #mental-health #counseling
#sportpsychologist #careers Halie
Dec 03, 2020 333 views