Judith-Ann Anderson
Badges
Following Tags
Tags on answered questions
Active Locations Generally, how is the psychiatry industry in your opinion? What are negative mental effects of being a real-estate agent?
Rock Hill, South Carolina Mayte
Dec 13, 2022 143 views
Whats some information about being a psychologist and help people with there mental health?
What is the starting salary for psychology?
what are some things that you dislike or like about being a psychologist?
Rock Hill, South Carolina I want to find profitable careers in these majors that are not just being a therapist or psychiatrist. I am also wondering if I can have an art career on the side.
Rock Hill, South Carolina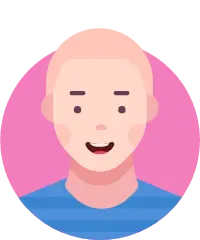 gabby
Nov 08, 2022 228 views
what are some things that you would consider to be good in a therapist? what are some traits that make them a good? why? How many clients do you usually have per day as a therapist for mental health? Blake
May 16, 2016 954 views
I'm considering being a counseling psychologist or a psychiatrist, I'm wondering what people who are in these professions think about the two different careers. How do they differ? What kind of work do you do day to day? #psychology #counseling #psychiatry #psychiatrists What are some of the challenges a new employee might face as a psychiatrist? What were some challenges you had to face during your initial weeks at the company and how did you overcome them?
What are the parts of the job that are not commonly talked about or considered taboo? I'm a junior in highschool and I'm interested in being a teacher and author, but I would like to know from any professionals if that would be too stressful. Thanks!
#teaching #writing #stress For example, I've worked as a copy editor and/or copywriter for both my high school yearbook and college newspaper, and while I wouldn't say that I've LOVED journalism, I do find it enjoyable at times. I would prefer to be doing creative writing, but I genuinely enjoy all types of writing, and... I know college has lots of stresses, and would love to be able to minimize the stress I have during college so I can focus on my studies. #stress #mental-health #mental-health-counseling #public-health #occupational-therapy #health What are some stress relief activities that you have done while you were in graduate school and how consistent were you with them? Did you think they made a difference in your focus? #school #graduate-school #stressrelief #stress I know in art, times can get very stressful. Is there ever a point where it feels like it's not worth it anymore? If so, how do you get over that hump and continue doing what you love? #stress #stressrelief I have interest in being a psychologist or psychiatrist but I am bit fuzzy on the difference between the two.
#medicine #pyschology #pysch #pyschologist #mental-health-care #mental-health #clincial-mental-health #mental-health-counseling