Judith-Ann Anderson
Badges
Following Tags
Active Topics
Active Locations Jaylon M.
May 05, 2016 480 views
I want to be a fashion designer. I really lose my mind and can't stay positive sometimes. #fashion #designers... Emily T.
Oct 28, 2016 1056 views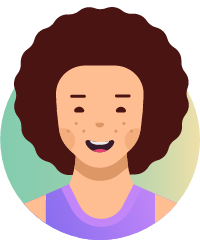 Taylor A.
Oct 30, 2016 399 views
I want my job to be a job I enjoy and do not have to get so worked up about. I understand that ever job might get stressful at some point, I just do not want it to be a constant stress every day. #stress... Debra Z.
Dec 26, 2016 617 views Jackie G.
Jan 12, 2017 2832 views Shakera C.
Jan 21, 2017 567 views
Im currently a junior in high school and i want a career in Mental Heath social work for kids specifically but any age is fine. I curious how i should go about it with colleges. Also if its worth it, i understand that the pay isnt he best but is the personal satisfaction enough? Im thinking od...
#mental-health-counseling #mental-health #social-work #social #college Rachel B.
Jan 29, 2017 522 views Olivea V.
Feb 12, 2017 633 views
I am a high school student seeking a summer job. Because I have no work experience, should I apply for volunteer jobs and is it possible to get a paid volunteer position? I noticed that intern positions seem to have a salary but volunteer positions do not. If I volunteer and get experience,... Azar B.
Feb 17, 2017 689 views Hadi D.
Feb 22, 2017 472 views Estela G.
Feb 23, 2017 533 views
I am interested in this career because I like socializing with people as well as advising others when needed. Additionally I chose to focus on mental health because it has always interested me. #mental-health... Uma D.
Mar 05, 2017 590 views Cassandra Q.
Sep 01, 2017 381 views
college applications and everything is piling on me. I know it'll all turn out to be okay, but I can't help but feeling super stressed all the time #stress #stress-management... Kinley W.
Apr 16, 2018 308 views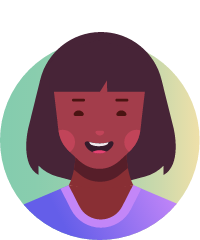 Matthew N.
May 18, 2018 268 views
I know in art, times can get very stressful. Is there ever a point where it feels like it's not worth it anymore? If so, how do you get over that hump and continue doing what you love? #stress...