Jill Finlayson
Badges
Following Tags
Active Topics
Active Locations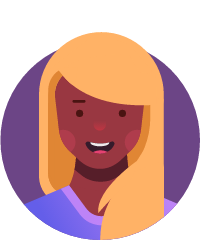 MarkeseW_af13 .
Apr 01, 2013 2840 views
My name is Markese. I am a senior in highschool. I want to know more about the requirements to become a Marketing Representative. What are the credentials or degrees needed in order to become a marketing representative ?... Indra K.
Oct 22, 2013 9141 views
I want to go to a four year college in Boston, and I think I am going to need to work during college. I will have some scholarships and maybe loans but I heard that they don't pay for books or food. For people who worked during college, was it hard? What did you do for your job and how did you...
22 votes
15 answers
Active Apr 03, 2018


Boston, Massachusetts Augusta I.
Jul 25, 2014 1312 views
I am asking because I would think there would be something that would be lacking in a woman who went to an all women college than a women who went to a coed college or university. #career #jobs #colleges #women #coed... Clareta B.
Aug 12, 2014 2633 views
I'm a rising senior and this year I'm going to be working on my college applications. I want to be a marketing major. For anyone who works in social media as a marketer can you please help me understand what social media marketers do on a day to day basis? Im on social media all the time and I...
#social-media #facebook #digital-media #twitter #linkedin #marketing Eliza M.
Dec 15, 2014 1785 views
I will be attending college in the fall and intend to major in marketing. I am unsure of what other courses would be helpful. I'd like to become a marketing manager at some point in my career. What courses would help me to achieve this goal? #management #marketing #manager #courses... Lindsey S.
Mar 12, 2015 1514 views
I am in 10th grade, living in Boston, and I am very interested in business and entrepreneurship. I have been hearing a lot about startup companies and wonder what kinds of qualities or skills I'd need to have in order to get an internship with a startup and to eventually work for one #business... Austin S.
Apr 07, 2015 829 views Korede O.
Apr 13, 2016 876 views
I am a 16 year old sophomore in high school looking to get started in entrepreneurship and building businesses to help improve and add value to the quality of people's lives. The thing I hear the most from many big business moguls is "Just get started! Don't worry about perfection, just do it!"... Julia A.
May 24, 2016 941 views Stephen L.
Dec 15, 2016 556 views
I am an intended business major in college. I want others to know what they have to do to prepare if they want to major in business. #business #finance #accounting... Abdulwahab A.
Jan 28, 2017 890 views Catherine T.
Jan 14, 2019 396 views