suraj nayak
Badges
Following Tags
Tags on answered questions Does anyone think that certifications are valuable to getting into the field of career, or can you simply can an entry level job with no experience what so ever. Does any one think Comptia A+ certifications are worth it or not? #certifications #entrylevel #comptia Nada
Dec 17, 2016 613 views
Next year I will be taking the PSAT as a preparation for the second time that I take the PSAT which will be in my junior year. I know that there are numerous benefits to taking the PSAT and scoring well on it. By a really good score I mean past the cutoff for the National Merit standard in... So specifically does anyone , think that entering with a certification is more valuable than a degree itself? Also what kind of limitations does having or not having a degree give you rather having or not having certifications. How many people have you seen at the top without a degree, but only... Kemi
Jan 03, 2017 1065 views
I am interested in doing an Asian American Studies minor because I am interested in the area of study. But at the same time, I'm wondering what careers are open to me with this degree? #studies #asian I am asking this question because I am trying to find information about different careers that interest me. And I was wondering if anyone can help me figure out how to support myself in society? #sports Kemi
Jan 06, 2017 649 views
My friend wants to know in the future in the case that he actually decides to go into the army, is he allowed to go out of the country while in training? #army #us-army-military #united-states-army Jackie
Jan 12, 2017 3540 views
Some of my course requirements were fulfilled using AP credits, like biology and physics. However, will these AP classes still be considered as fulfilling the requirements when I apply to medical or graduate schools? Or do they not count these classes?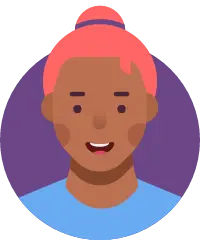 Nicole
Jan 23, 2017 1138 views
I am looking to pursue a career in HR and am currently completing by Bachelor's and am wondering if I should be considering graduate studies in Business, possibly an MBA? #business #business-management #business-development #business-analysis #business-intelligence #hr #hr-consulting... Ginna
Jan 20, 2017 801 views
I am in graduate school, and the student loans are piling on. I notices some of the older, unsubsidized loans are starting to accumulate interest. I wonder if it would be wise to use my refunds to pay off these older student loans? #graduate-school #doctorate-degree #student-counseling... I am in the medical field currently in the register nursing program and I have encountered medications that I field is scientifically established to work for the human biochemical structure however there is no name for it. #medicine #in #currently Lilian
Dec 23, 2016 7675 views
I really want to explore other fields and I possibly would want to minor in a subject that can compliment my business major. #business Surely people in this profession have to have the right set of mind in order to help people but how does one prepare. #human-services #psychology #clinical-psychology #social #personal-development

Abby
Jul 21, 2016 2412 views
I do not plan on attempting to place out of Physics 100 in college (every person I've encountered on visits has dissuaded me for some very good reasons). Though I am curious as to how helpful AP physics will be/how much of the same material will be covered. Can't seem to tell from course... Amy
Jul 22, 2016 1113 views
I am interested in the law career path. #law #lawyer #undergraduate Amy
Jul 22, 2016 4452 views
I was wondering about the difference between the two. #criminal-justice #justice #judge #social-justice