Karen Kitchel
Badges
Following Tags
Active Topics
Active Locations I have had a job at a fast-food restaurant for two years now. I'm getting a little tired of the job and want to get a new one but am hesitant. I am planning to take summer classes at community college, so that I can get rid of more of my general ed before starting Fresno State in the fall. I am... Its hard for teenagers to get a job but its easier finding volunteer work volunteering... I'm a junior in my high school and I have hopes and desires to earn a lot of money when I am older. I would like to know what majors would give a good return before I finalize what I want to pursue. The majors I am interested in include: Finance, Engineering, Computer Science. money...
mentoring future financial-planning college-majors salary statistics Bern, Canton of Bern, Switzerland I am a high school student thinking of becoming a teacher. In my 16 years of life, I have figured out many of my own qualities. One of my qualities is the fact that I like moving up ranks. I don't like staying in one field while watching others move up to become more successful individuals. I... I want to get more involved in the world and be able to network, or volunteer for activities around the world. The best way as people to connect to each other is through the internet and I want to see if there are other online volunteer options. volunteering networking... Interviews are not my thing so, I always try to prepare my best but get stuck on a specific question such to "Why you should be hired?" Or "How will you make our company/organization better?" jobs job-coaching student-development... I always end stuck on this question while in a interview and end up doing bad throughout the whole thing. How do I find out my strengths and weakness, should I try to make a list? jobs job job-coaching job-application... Rj J.
Dec 11, 2016 827 views
Hi I'm a student at Westwood High School which is ranked 48 for academics out of all the high schools in the country. This means we have lots of competition amongst our peers. I'm currently trying to build a resume that won't only look better than my peers but also grab the attention of good...
job-application resume-writing college college-advice volunteering I'm Chloe I'm in seventh grade. I just want to know tips for teaching spring the grade and age level for what I want to teach teacher...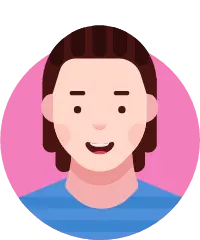 What was the moment in time when you realized that being a teacher is completely worth it? I am in 12th grade and looking to be a kindergarten teacher and would like to know the moments that really make this career stand out in a positive way....