Karen Kitchel
Badges
Following Tags
Active Topics
Active Locations Megann T.
May 10, 2016 684 views
I have had a job at a fast-food restaurant for two years now. I'm getting a little tired of the job and want to get a new one but am hesitant. I am planning to take summer classes at community college, so that I can get rid of more of my general ed before starting Fresno State in the fall. I am...
3 answers
Active Oct 25


Clovis, California Rohith C.
Aug 13, 2016 461 views
3 answers
Active Jul 07, 2018


Ellicott City, Maryland Marcus T.
Aug 18, 2016 715 views
3 answers
Active Jul 06, 2018


Bern, Canton of Bern, Switzerland Karen P.
Aug 28, 2016 412 views
I am a high school student thinking of becoming a teacher. In my 16 years of life, I have figured out many of my own qualities. One of my qualities is the fact that I like moving up ranks. I don't like staying in one field while watching others move up to become more successful individuals. I...
4 answers
Active Jul 23, 2018 Bria B.
Sep 19, 2016 584 views
I want to get more involved in the world and be able to network, or volunteer for activities around the world. The best way as people to connect to each other is through the internet and I want to see if there are other online volunteer options. #volunteering #networking...
3 answers
Active Jul 23, 2018 Akampreet K.
Oct 11, 2016 586 views
Interviews are not my thing so, I always try to prepare my best but get stuck on a specific question such to "Why you should be hired?" Or "How will you make our company/organization better?" #jobs #job-coaching #student-development...
4 answers
Active Jul 10, 2018


New York, New York Akampreet K.
Oct 12, 2016 585 views
I always end stuck on this question while in a interview and end up doing bad throughout the whole thing. How do I find out my strengths and weakness, should I try to make a list? #jobs #job #job-coaching #job-application...
3 answers
Active Jul 13, 2018


New York, New York Alexa O.
Oct 22, 2016 389 views
2 answers
Active Aug 02, 2018


Milton, Ontario, Canada Hashir A.
Nov 02, 2016 548 views
4 answers
Active Aug 07, 2018


Ronkonkoma, New York Rj J.
Dec 11, 2016 575 views
Hi I'm a student at Westwood High School which is ranked 48 for academics out of all the high schools in the country. This means we have lots of competition amongst our peers. I'm currently trying to build a resume that won't only look better than my peers but also grab the attention of good...
#college #volunteering #resume-writing #college-advice #job-application
4 answers
Active Aug 15, 2018


Austin, Texas Debra Z.
Dec 26, 2016 451 views
2 answers
Active Aug 05, 2018


Cedarhurst, New York Chloe C.
Jan 09, 2017 413 views
I'm Chloe I'm in seventh grade. I just want to know tips for teaching spring the grade and age level for what I want to teach #teacher...
2 answers
Active Aug 05, 2018


Indiana, Indiana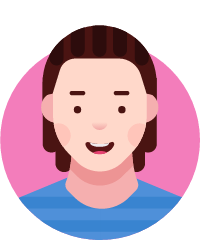 Stephanie A.
Feb 01, 2017 355 views
What was the moment in time when you realized that being a teacher is completely worth it? I am in 12th grade and looking to be a kindergarten teacher and would like to know the moments that really make this career stand out in a positive way....
2 answers
Active Sep 01, 2018


Warwick, England, United Kingdom Esther C.
Feb 04, 2017 621 views
4 answers
Active Jan 31


New York, New York Olivea V.
Feb 12, 2017 578 views
I am a highschool student seeking a summer job, but I have little work experience. I want to increase my profile in the "work world". Is LinkedIn a good place to start? #job-coaching #first-job #linkedin...
4 answers
Active Jul 13, 2018