Ankeny, Iowa I declared my major as Social work but am considering pursuing communication studies with a minor in psych? I am currently enrolled in an out of state college for fall 2023 (public university) that offers in-state tuition! I registered for classes at the start of this month and declared my... As a woman wanting to go into a male dominated field I often find it scary thinking there won't be much women around me. Have you ever been discouraged from it? How did you deal with it? Grace
Nov 18, 2020 422 views
I have recently invested a lot of energy into learning ArcGIS pro and am interested in a career path that would utilize this skill. I think it would be really interesting to work with communities on digitizing historic data through GIS. What options are there available for me outside of... Grace
Nov 18, 2020 442 views
As a graduate student studying Preservation and Cultural Heritage, I am really invested in the ethical stewardship of natural and historic resources. How can I get involved (beyond volunteering at my local SHPO office)? #GivingIsCaring #CulturalResourceManagement #student I am in 11th grade and want to work at a game store #jobs Grace
Jul 17, 2020 434 views
I have seen some job posting for intern work online that indicates applicants should expect little to no compensation for their efforts, and may not be credited in the final projects.. basically all we would get is experience? It sounds like a scam, how can companies do that? #work #internships... Grace
Jul 17, 2020 402 views
Some of peers that graduated with B.Archs have gone on to work in museum admissions offices for archival teams. This is a line of work that very much interests me but I have no idea how I would maneuver my professional path towards that direction. Most of my classmates who were able to secure...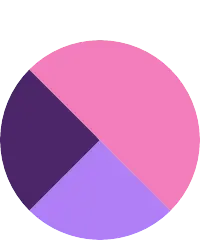 Anna
May 20, 2020 1105 views
Hey! I am a competitive dancer and plan to major in dance. I am a 2021 high school senior and interested in getting a business or kinesiology minor as well. I also love organizing and decorating and have considered possibly minoring in interior decorating. Any advice?? Thank you!! #dance... Grace
Jul 08, 2019 787 views
Is getting a #Masters degree (in Historic Preservation) worth the time, money, and effort following an undergrad in #architecture if I don't intend to pursue licensure? It's my understanding that as an Architectural Designer, I may be taken more seriously with a Masters degree as well as the... jayme
Apr 01, 2019 349 views
#genetic #councilors #work #with jayme
Apr 01, 2019 520 views
#genetic #counseling #workday jayme
Apr 01, 2019 323 views What are the most important things I'll need to know for a career in Architectural Drafting?
#career #architcture I want to pursue a career in Architecture and would like to know what sort of classes and I should look into for the near future. #architecture #futurecareer