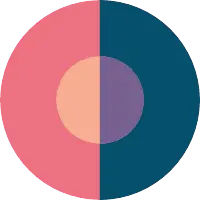 Katya Lev
Badges
Following Tags
Active Topics
Active Locations Hi, I am a sophomore and I just wanted to know does it matter to employers which college I get a degree from? would I have a better chance at getting a job if I went to a university rather than an online school? college jobs employers... I am senior In high school , interesting in hotel management . But very confuse what job about this major and how much money can I get in the beginning . professor management hospitality... Coimbatore, Tamil Nadu, India Now I understand that I'm not going to be able to be a CEO in high school, but what job(s) is best for a high schooler entering the work force to get some work experience to put on a resume (Restaurants, fast food, retail, etc.)? human-resources... As a high school junior, I spend a lot of my time planning my goals and how to achieve them. I researched my career and realized that there has been in an increase in demand for such prestigious people. I thought of why that was. business finance banking helping-others... I do not want to ask for too high of a salary because then there is a chance they won't hire me. But, I also do not want to earn less than what I deserve. Should I just take the offered amount or can I ask for a higher price? If so, what are good ways to negotiate a fitting salary? interviews... i want to work in a bank...
Alexandria, Alexandria Governorate, Egypt