Karine LEFRANCQ
Badges
Following Tags
Active Topics
Active Locations

CareerVillage .
Dec 29, 2011 2419 views
I am interested in working internationally, but I am not sure what type of college major or experiences I need to have in order to do so. #career-paths #international... Alisha S.
May 10, 2016 1486 views Federico C.
May 14, 2016 598 views Britanie C.
May 17, 2016 580 views
As a student about to enter college I want to make sure I start practicing good qualities while I am in college so that they may become habits before I start to make my way through the world on my own. I am planning on studying exercise science and am considering starting up my own business...
#media #student #social-skills #medicine #career #social #business #college Eric J.
May 20, 2016 793 views
I am a college student pursuing an A.A.S in computer information technology at a community college in my area. I am due to graduate this December, and I have concerns that I will not be able to find work with only an associate degree. Pursuing a B.S. at university is financially impractical for...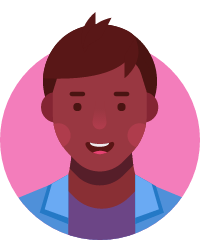 David L.
May 23, 2016 542 views
Again, my name is David, a currently rising sophomore in college, who is majoring in Information Technology. Although my primary focus is on web development, I'm also curious to know what it's like to work in an environment other than that of my school, and at home. This is important to me...
#women-in-finance #career-counseling #career #corporate-finance Maya S.
May 24, 2016 593 views
I want travel and exploration of other cultures to be part of my career, but I don't know how necessarily easy it would be for me to do that as a broke college student. What are your recommendations? thank you! #travel #financial-aid... Paige H.
May 25, 2016 656 views
I'm currently an International Affairs major and have finished a few classes toward it. I want to pursue a career in teaching English as a Second Language, but am also curious about what types of opportunities having a degree in International Affairs will bring me? I'm also curious on what the...
#giving-advice #major #international-affairs #college #career #career-advice Alden L.
May 25, 2016 649 views Brittany B.
May 26, 2016 478 views
I will be studying in France but returning to the US #research... Priyanka K.
May 30, 2016 521 views
I know a lot of students who have difficulty picking out a career path to take even after their senior year in college, and i feel that they will need some advise to answer this question. #college #career...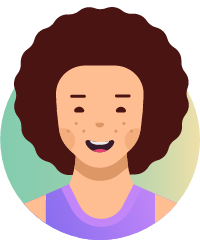 Quinton Q.
Jul 23, 2016 816 views
I'm looking for a job as a high schooler and I was wondering if changing certain things about my social media may help my chances of getting a job. I don't post anything questionable or swear, but are there steps to improve my social media to appear more "professional"? #career #school... Marcus T.
Aug 18, 2016 792 views Jaylin G.
Aug 20, 2016 1037 views
17 votes
17 answers
Active Jul 29


San Antonio, Texas Terrance J.
Aug 27, 2016 776 views