Matthew L. Tuck, J.D., M.B.A.
Badges
Following Tags
Tags on answered questions Hi! I'm looking to enter IT. Most people that want to enter IT start working at a help desk. Before working in help desk, I think it's important to get some advice and pro-tips.
What should someone know before starting at IT Help Desk? How is it possible to start and run a successful small business without working 24/7? I have been learning more about finances and I am curious about passive income. My parents have multiple businesses where they sell digital products like domain names, etc from larger companies. I do not think I am particularly crafty or talented at anything in particular but I want to start a... I am in 8th grade. I have recently started a cookie cake business, Bella's Custom Cookie Cakes. I am currently baking cakes in my house. In the future, I would like to have a bakery. What steps should I take to grow my business? I've taken an entrepreneurship class, passed my certification test for entrepreneurship and have been involved with DECA.
I'm wanting to start my own resale business and open a cafe.
I like taking art classes at school and wish to continue in life. Prosecutors: Hello! My name is Jaydon and I am a current high school student. I'm conducting an interview with any professional in the Medical and Legal field for a Foundations in Health Science Class project about careers! I have created a total of 13 questions. Comment on this post,... How to start a successful business model online with no money to generate passive income? Im in economics now and I want to learn how to day train. Is the time and effort worth the business at the end of the day? hi my name is DJ I want to become a celebrity chef and get paid 50,000-100,000 a year. I want to open a place for children that have no where to go or no one, a place which can feel like home and help them. April
Jul 28, 2022 381 views
As we all know, the past few months have brought lots of interesting rulings from overturning Roe v Wade to striking down New York's requirements for carrying a concealed weapon to decisions around separation of church and state. As a lawyer, how have these rulings effected you? Have they led...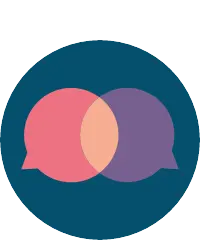 Ro
Aug 08, 2022 372 views
last year in my english class, we read a book about a jury trying to come to a unanimous vote followed by a class trial based on a real case and i found it fascinating, it was my favorite unit of the class. thinking about it further made me think that maybe being a criminal trial lawyer could... I've participated in my school's mock-trial tournaments in 6th grade which instantly sparked my liking of this career and has inspired to me to actually pursue it. Jenna
Sep 15, 2021 281 views
#college #criminal-justice #law