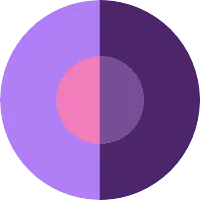 Linda Heuser
Tags on answered questions I am a high school senior who is getting ready to enter her freshman year of college, my name is Kailey Lasley and i am 18 years old #college #student #high-school #college-advice #experiences #marketable #jobs #graduate I know there are benefits to both, and I'd like to get some input. Thanks! #college-bound #college
Grand Forks, North Dakota I am a senior student at Brennan High School. I'm looking into the dermatology field because I struggled with acne and i would like to help people feel confident in their own skin. #college #student #career #dermatologist #medicine #doctor #healthcare #skin I'm about to turn 16.
I care about others and like to help others out. #scholarship #financial-aid #help #student #college Should I get my masters and work while getting my PhD, or should I go straight through and get my PhD, interning along the way? Which way gets me more experience, and which would insure that I will have a job?
#social-work #PhD #internship #masters #PhD #MSW Dulce
Apr 08, 2014 3123 views
I am a junior in High School but I interested in finding out more about the different steps that are required to become a good sociologist.
#career-paths #careers #sociology #medical-school #college #university Mia
Aug 21, 2018 533 views
Is it a good idea to both major and minor or is it better to just focus on your major? # #majors-and-minors #co #college-major #choosing-a-major #major
Rancho Cucamonga, California Belen
May 18, 2016 3010 views
The college I applied to did not have social work for bachelor's degree and so I decided to take sociology. However, many people are saying it does not connect to social work. Is that true? #career #science #degree #social-work #work #sociology I am looking for an internship for my senior year in my undergraduate studies. I'm looking because it seems to me that most students receive jobs faster when they have done an internship at some point throughout their college career. It seems to be a great way to get my foot in the door, build... Alyssa
Jul 15, 2016 1092 views
I believe that there should be classes one could take to make themselves more appealing in their resumes when trying to get a job. I personally am about to graduate college and have no idea where to even start with a resume. #networking #sociology #resume-writing #social-networking... Aiden
Jan 16, 2018 622 views
My name is Aiden. I am 17 years old and I live on the Southern Oregon Coast in a little town with about 1000 people. I am going to George Fox University in Fall 2018. I love both music and psychology and I would like to find a career that combines and uses both of them. I am having some... When I go off to school, I want to have a friend go with me so I'm not alone. I don't know what I would do at a big university, all by myself. I've considered having one of my two best friends room with me but I'm not sure if that will cause issues. We've spent the night over each others houses...