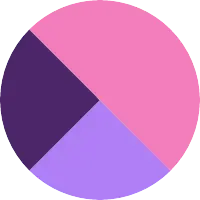 Victor Pinto

Badges
Following Tags
Tags on answered questions
Active Locations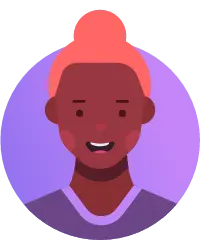 I have a career picked out that I think I would really enjoy but I don't know how to pursue that said career to the best of my ability. I was contacted by a recruiter for a position a year back and was not interested at the time, so I respectfully declined. I still have this recruiters email and wanted to ask them about another position at the same company that I have applied for currently since its been more than 2 weeks since... What majors are best for tech? Not sure if it's the same for other high school students but mine has us focus on self-awareness and college prep as part of curriculum outside of working with our guidance counselors. It's part of my english class. Something we have been working on is an essay about our career interests. I am... For instance, if there were a particular field of work that I no longer felt invested in making furtherance upon, this is prime time for the person to do a bit of soul-searching in order to figure out what is the most appropriate medium for their professional livelihoods. I'd like inquire what... Kim
Mar 07, 2017 1141 views
I'm curious about the current state of the job market as it pertains to the hiring rate of students fresh out of college with their first Bachelor's degree. Do most employers favor new grads who've worked while in school? If so, how do students who have little work experience due to being... Anna
Aug 16, 2018 451 views
More often than not I've found that most people land successful careers because of their social networking within a company. What tips can I use to introduce myself to a potential employer? Or, in other words, how can I gain contacts within the business industry? #business #career-advice
Maple Shade Township, New Jersey Diego
Jan 21, 2018 406 views
Aside of having my first job interview, it was a phone interview. It was intense.
#jobinterview #phoneinterview #landingthejob What are tips to receive more scholarships? How can my resume stand out to gain more internships? Why are mentorships important? When is it the right time to change careers? I'm getting my associate's in accounting in May 2023. I discovered that if I took 3 more classes I could earn an HR management certificate. I'm really tempted by this, but it would cost about $2400. I'm also not sure if it would be worth it in the long run, as I might not get a bachelor's in... Colm
Jun 24, 2015 985 views
Im a junior at GWHS, and im looking for a job when summerschool ends, but summerschool takes up about half of the summer, and im under 16 but I turn 16 in august. #career #jobs #hiring #job-searching I am finishing up my degree in information technology soon. But have no work experience in the field. What can I do to get some relevant experiences? What are some things you can do in college to stand out to an employer after you're done with college and looking for a career. #career-advice Hi, I have a few questions regarding how to go about networking. From what I understand the practice of networking is about discussing career opportunities with people who are involved in the fields that interest you or just to help you get your foot in the door for finding a job. How do you...
North Carolina, North Carolina I recently thought I found the perfect major and minor. I was really excited to finally go from undecided to declaring my current major/minor, Apparel Merchandising and Product Development/Marketing. I was glad to finally share my decision with family and friends, only to have them make me...