Troy Golba
Badges
Following Tags
Active Topics Prithvi A.
Mar 13, 2014 1636 views
I plan to major in Econ or Finance and hopefully work on Wall St. one day. Is it worth paying for additional education to get my MBA or is going straight into the work force a good choice? #business #finance #education #higher-education...
13 votes
10 answers
Active Jul 21, 2017


San Jose, California Desarae C.
Jan 09, 2015 8164 views
When I graduated from high school I set my goal to go into dentistry. Throughout my undergraduate years I've struggled with keeping my grades up. The main reason why is because after seeing how much I struggled with just passing my first semester of college, I immediately started doubting that... Student Voices by CV ..
Nov 11, 2015 6214 views
This question was asked by Derek from Oklahoma. He's a sophomore in high school who wants to go to college, so he's beginning his research to better understand his options and how to apply. #university #higher-education... Anina H.
Apr 29, 2016 775 views
Hi! My name is Anina and I'm a high school senior interning at CareerVillage. I've started talking to my friends and classmates about graduate school, and the costs/benefits of getting a higher degree. In your opinion, do the benefits outweigh the costs? Does having a higher degree give you... Kent S.
May 13, 2016 899 views saraswathi S.
May 16, 2016 604 views Shirley W.
May 18, 2016 634 views
I ask this because I feel like whatever I major in, I'll have a hard time finding a job. #college #psychology... Brittani C.
May 18, 2016 384 views
I am asking this question to get an idea of how to get involved.... Ellise S.
May 24, 2016 1078 views
I am looking into obtaining my Master's of Higher Education Student Affairs and currently serve as a College Advisor. My long term goals include becoming a motivational speaker for higher education and working with students who are in that transitional part of high school and college. I would...
#teacher #provost #college #masters #phd #education #higher-education Alisha S.
Jul 04, 2016 852 views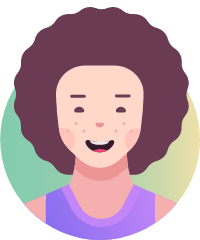 Perry A.
Jul 17, 2016 581 views
I am currently in the process of applying to colleges, and will probably be studying business. Within business school rankings, RI am seriously considering two schools. However, business, in my opinion, is a very experience-based subject. I believe that despite your education quality and level,... Liana S.
Sep 05, 2016 735 views
I read an article on Forbes called "Why Most People Will Never Achieve The American Dream" and the writer mentioned that many leaders "don't balance knowledge (the head) and wisdom (the heart)." And it's not just what you know it's what you DO with what you know. #business #management... Liana S.
Sep 05, 2016 683 views
Sometimes I wonder if schools tend to favor left-brain dominant children. I think through images, I like theories, I'm intuitive, and I have no sense of time. (But I'm time sensitive). #psychology #education... Briana P.
Sep 07, 2016 634 views Emily E.
Oct 20, 2016 2581 views