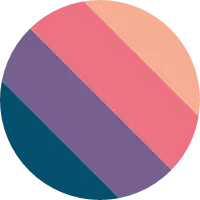 Abdul Nasir Bwogi
Following Tags
Tags on answered questions
Active Locations Emily
Oct 12, 2021 378 views
I am a current undergraduate at North Dakota State University, living in Hillsboro, OR. I am studying emergency management and biological sciences, and am currently involved with the red cross as a recovery specialist and emergency management government liaison. I am incredibly interested in... Kevin
Dec 01, 2021 366 views
I am curious to see how frequent are the deaths, accidents and other things that happen in this job.
#career #job #police #investigate Hello, I am currently a business-economics major at the University of California-Los Angeles, and I am looking for internships for the upcoming summer. Also looking to minor in accounting. As of now, I'm a bit unsure of what internships I should be looking for as I want to get internships... Trends in education are becoming more technology driven. The personal connection for educators and students could be at risk. What will the future role be for educators as technology becomes the driving force in education? #guidance-counselor #k-12education akira
May 15, 2021 291 views
What are the some possible questions for the entrance exam in psychology #psychology
Calabarzon, Calabarzon, Philippines Deena
Sep 28, 2021 363 views
I am a high schooler. The jobs I would like to do are either a psychologist, pediatrician or a biochemist. #psychology #pediatrician #doctor #helpothers #medicine #actor #acting #film-acting Angel
Jun 01, 2021 605 views
My reason is simple I want to be an ob-gyn because I enjoy the thought of helping women all around the world go through one of the hardest things in life. Childbirth to me is like a new breath of fresh air for another living thing. No matter what they become they have a whole world to pick from... Paige
May 18, 2021 353 views
As I begin my college career in the fall, I am wondering if there are any helpful classes or majors that work well in law careers. I am aware that there is no major requirement for law school, but wondering if there are any particular classes/majors that lawyers still find helpful in their... What would you consider the most trickiest case?#Criminal Minds #management I'm currently a high school senior, and I'm interested in business psychology. What courses and topics should I expect once I enter college, and what are the career paths for this? Aside from that, what resources can I refer to or activities I should do to help me prepare for what's ahead?...
Manila, Metro Manila, Philippines Norah
May 25, 2021 597 views
I'm writing a blog for class about working as a Museum Curator. #history #anthropology #museum #art #work #blog #curator My name is Yazlynn. I am a 15 year old school girl that enjoys both sports and modeling. When I was younger, a family friend of mine had her own modeling business I joined. We went to small shows almost every weekend and kept up with a specific diet. I loved it because I see myself as a very...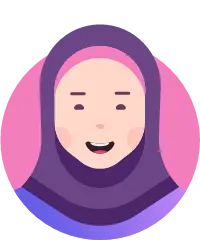 Gin
Mar 03, 2021 379 views
I am a law student from Morocco and I want to be a law consular.
I am in my third year of college ( we study 5 years) and I specialize in private law . #law #pre-law #politics