Robert Epstein
Badges
Following Tags
Tags on answered questions
Active Locations How were you confidant in what you wanted to do? I am in the 11 grade and I'm 17 how old would i be to consider management.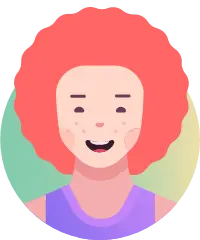 Looking to build my own business and understand how to manage and how it all works.
Valley City, North Dakota I have decided through a lot of experimenting and classes that I want to go into Biomedical Engineering. Colleges I was looking at included Cal Poly SLO, MIT, and Stanford.
Santa Clarita, California What is a typical day like at a career in a business management? Hi! I am a sophomore at Poolesville High School (magnet school) who is interested in a biomedical career path (still not certain). I was wondering how I can get more exposure in the field--in terms of lab work, research, hands on work, etc.? I'm a senior in highschool, and I'm very interested in tech, engineering, and medicine! I would love to go into the medical field, and I don't know the best way to do that for me.
Bloomfield Hills, Michigan So I've always been interested in the medical field, the brain function to be specific. But I also find it interesting to create new things. I'm still confused on what job I might be going for but I want it to mostly relate to the brain. As in mental characteristics that pass through genetics... This doesn't need to be specifically biomedical engineering, but it can include any type of engineering. I am a very social person and I fear that there isn't much social interaction occurring within the field.
Newtown Square, Pennsylvania Entrepreneurs, what is your most valuable soft skill? I would like to know what being in the electrical field is like on mental health? Stressful? Demanding? Motivating? A little bit of a mixture? I'm interested in math and helping people, so financial or business planning/guidance seems pretty cool, but I'm nervous about getting bored at work. I'm a bubbly people-person and love problem-solving. However, the idea of going into a career with so much paperwork and office work seems awful,...
Williamstown, Massachusetts I know the medical industry has a good pay in comparison to other occupations of interest, so that is one reason why I'm asking about this. I don't know much about the field, and I'm curious to know more. 1.What profession did you choose? Why? 2. How many years of college did you need to go through? 3. What jobs did you work before you landed your present professional job? 4. How can I decide if I should earn a Ph.D. in this field? 5. Were you in a college program? 6. Did you have to pivot and... I am 16, currently in 10th grade. I have selected AP Micro, AP Stats, and AP Seminar for my 11th-grade year, and I have chosen Environmental Science as a science class. I had planned to take a business major but I am also conflicted as I want to take a neuroscience or biomedical engineering...
Yangon, Yangon Region, Myanmar (Burma)