Michelle Henry
Badges
Following Tags
Tags on answered questions
Active Locations I am currently a junior in high school who is trying to decide on a major for college. Last year I took a Child Development course during the Summer and found it to be something I would want to continue studying. I have always been fascinated with how the mind works so I was wondering if taking... I am scared of looking bad and giving a bad first impression with the stuff I will wear. #career #jobs #interviews #dress-for-success Julea
Feb 10, 2014 19507 views
I think there are some jobs in my area where I can work in customer service. What do I need to qualify for a customer service job? Do I need to have a certain college major, or can I go straight from high school. Do I need previous experience? Every job seems to require previous experience, so... Well I first started college and had many ups and downs. I met a teacher who was a Child Development teacher and she was the best professor I ever had. I decided to major in Child Development. After that I worked with children from babies to High Schoolers. I figured out I don't have the... Lesley
May 05, 2015 1544 views
I am a junior in High School and im not sure what classes i should take in college #doctor #medicine #biomedical -field #medicare Karen
Feb 25, 2015 1218 views
Hello, I am a junior in high school. I am interested in the fashion and business careers and I really like to interact with people. I am a good communicator and I was wondering what exactly do you need to be a creative director and if this is a possible career for me? Thank you! #business... Q
Mar 17, 2015 1326 views
I am a student at Amistad High School in New Haven, CT I'm current researching a potential career I'm interested in and had some follow up questions. #sports #athletic-training #sports-agent #sports-law #athletic #athletes Daria
Jan 14, 2015 2809 views
I'm good at art and I want to put my talent to use by going to an art school. Is art school like college, could it substitute as college? #college #the-arts #art-school Anahi
Jan 13, 2015 1679 views
I want to know what courses you need to come a nurse. #nurse The reason why i'm asking this it's because I've been asking a certain people what are some good tips and everyone been telling me that joining the military is the best thing i can do but i spoke with my parents about and she's glad that i'm thinking of serving this country but she's also upset... I'm a junior in high school and I am really interested in social justice. I think I may be interested in being able to influence the laws set in place to strive for equality and freedom where I live. #law #government #public-policy #social-impact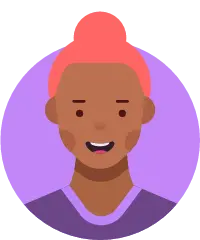 Lori
Mar 31, 2014 4211 views
I am a girl who is not exactly sure about what I want to do but I would like to know how people chose their career options. #medicine #law #education #health #career-path #government #arts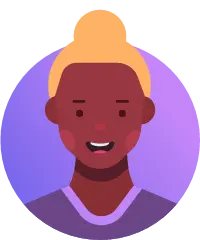 I am interested in science as well as writing and want to know what careers are good for me. #biology #research #oncology #data-science Byron
Mar 26, 2014 2420 views
Hi,I am asking this because I want to own my own cancer research by using chemicals to slow down the rate of cancer cells. #doctor #science #cancer-research I am a 16 year old senior who is currently also working as a graphic designer and photographer. #art #graphic-design #graphics #creativity #digital-photography