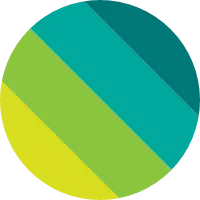 Elizabeth Coccia
Badges
Following Tags
Tags on answered questions
Active Locations My major is Education but I am a little confused about what kind of skills I must acquire. #higher-education #Because I wanna know why is it 🤦🏼‍♂️

Abby
Nov 08, 2017 719 views
I'm looking to go into physics/astrophysics, but I'm also an avid theatrical actor. Are there any universities that are strong in both?
#college #theater #physics #astrophysics #college-selection #college-major #college-advice I'm about to start my freshman year in college as an aspiring math major and future pediatric cardiologist. I've always loved math, and you can use it in any career but I've been told that I should choose a science related major instead. I just want to know if a Math major will be a good idea... Nada
Dec 21, 2016 848 views
I want to know if there is any way to shorten the amount of time spent getting a bachelor's degree. It would be an ideal situation for me because I will have 8 years of schooling afterwards to become a doctor. #medicine #university #bachelors-degree I am being recruited to run cross country and track in college and also will major in nursing. One coach flat out told me that nursing student runners do not last, but every other coach has not had a problem. I am looking to find advice from actual students. #nursing #nurse #registered-nurses...
Hubbardston, Massachusetts I want to pursue a career as a cardiologist. I also want to be prepared for college and pre med school. What are internships that I should research? Are there certain classes I should take as a high school student? #medicine #pre-med #surgery #medical-education #general-surgery I want to become a pediatrician in the future, however, I've heard that just because you plan on going to medical school doesn't mean you have to major in a science. I would like to keep my options open and seeing what else people have majored in would help me do that. #college-major #medical-school Mari
Oct 30, 2016 604 views
I am about to attend college and I am indecisive about what I want to major in. I know I will be in the medical career, so I am already trying to plan for medical school. #medicine #medical-education Kemi
Dec 19, 2016 601 views
I'm thinking of applying to grad school in the future and I see that the GRE is a requirement. Is it similar to the SAT? Thanks! #graduate-school #testing Nada
Dec 07, 2016 761 views
I am still #undecided as to what I should get my base degree in that would most benefit me for medical school. It would also be a big plus if it helped on the MCAT. #medical-school #medical-education #degrees #mcat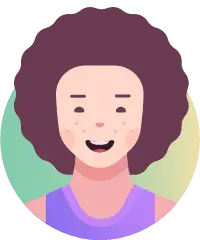 I am currently a college student, working towards a bachelor in Biological Sciences. I wanted to know what I should I be doing to improving my chances in getting into and being successful in medical school. #medicine #medicine-school #medicine-education #medicine-research
Granada, Andalusia, Spain I am going to try to do a lot of research in college, and I was just wondering what others thought about it. #engineering #stem-education #renewable-energy I know Assistant Principals deal with Special Education so I know it will be helpful, but I don't know if it looks better on an application to make any porgression through the school system. #special-education
Portsmouth, New Hampshire I want to become a dental hygienist, but I would enjoy anything in the medical field that ill not take me too long to go through college. I really only want to be in college for 4 years. #medicine #college-major