Katie Corrigan
Badges
Following Tags
Active Topics JAMES H.
May 18, 2016 481 views Abdulwahab A.
Jan 07, 2017 500 views Megan R.
Jan 16, 2018 267 views
Making the leap from high school to college seems pretty scary at times. It would be amazing to hear some advice about how to be successful, well-organized, and happy during the next 4 years! #tips... Kimberli L.
Jan 16, 2018 538 views
I have a BSBA in Small Business and Entrepreneurship from a private university. I want to take the CPA exam, so I was going to go straight for a Masters in Accounting and skip a BBA in Accounting. Since I am now at a public university, there are about 17 prerequisites I must take before being...
14 votes
12 answers
Active Jun 16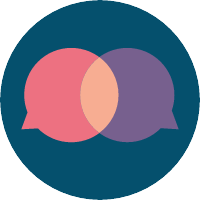 Spring, Texas Tabatha J.
Jan 16, 2018 158 views
I'm asking this question because it's been a major topic pressing on my mind. I want to make sure that I have a brief understanding of independence and adulthood before taking that next big step. I've already been accepted into my school of choice, now its all about preparation.... Rebecca S.
Jan 16, 2018 299 views
Right now I'm at a private university, and it's so ridiculously expensive. I love my school, I do, but is it really worth it to be in so much debt? Should I just try to transfer to a bigger, public university where I wouldn't be having to pay so much? #money #college-transfer #college... Sidney C.
Jan 16, 2018 300 views Antonio A.
Jan 16, 2018 286 views Celine S.
Jan 17, 2018 431 views
I'll be heading into college in the fall and it's been driving me nuts. I know I'll have to get a part time job in order to afford everything and pay for tuition. I'm stressed about working so much that I won't be able to focus on my studies. I am not great at multitasking, but I know it's... Miranda R.
Jan 17, 2018 321 views Georgia P.
Jan 18, 2018 211 views
If you are wanting to major in a certain topic, is there specific classes that you have to take the whole time or would you be able to take other classes that you would be interested in?... Cole S.
Jan 18, 2018 458 views
I am a very hard worker and will do anything to get my work or job done however, I am also a person to get very overwhelmed and stressed out because of it. Would double majoring be worth my time and stress or should I try to stick to one major? #whatdoido #doublemajor #collegelife... Keziah R.
Jan 22, 2018 289 views
Depending on the person, whether they like small or large groups, maybe even to be by themselves, is making a study group going to make it easier for our college years? Might it just scramble things up and just add more taken time on your schedule?... Jocelyn G.
Jan 23, 2018 268 views
College is going to be hard enough but being in debt for the best of my life is going to be a big weight to have to carry for myself. So I want to know what would be the better solution to earn money faster to pay off my loans. #brokeproblems #financial-planning #student-debt... Franceska P.
Mar 08, 2018 278 views
I'm asking those questions because I did not get into a college that I really liked.I have to chose what college I want to attend to and it is so hard to make that decision.#collegedecisions...