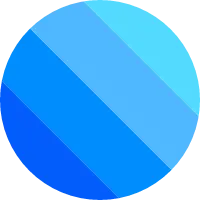 Scott Dunne
Badges
Following Tags
Tags on answered questions
Active Locations I have trouble multi-tasking so I'm wondering what is the best way to manage my time in high school. How hard is it for someone with autism to become a military chef, and how long would it take to acheive that goal?
Rock Hill, South Carolina Can I be a lawyer if I drop out of high school?
Rock Hill, South Carolina I'm asking because i wanna make sure this is a right fit for me and so i make the right decision. Have not started working towards college credit yet, unsure if I'm able to earn degrees in the military or if its only possible after serving or before enlisting. Some information that may be helpful for a civilian to going into the military that may not be thought of until you are there? From other information i have researched you can join with a ged but do they require you attend college while you serve or before also will they be giving you residency while you serve if you decide to start a family? Im currently attending trade school working on building my foundation and i would really appriciate any feedback or information on getting into the electrical field. Thanks in advance! I've heard from multiple older acquaintances that college is more about studying than social life and others have said the opposite. I want to hear from others, that aren't very biased on their college experience, which is more important, or if there's another part of this "coming to age"... i want a career in welding, i've been trying to narrow down what niche area I am wanting to focus on and the one thing i come back to is rig welding, or working on heavy equipment. any suggestions for what i should look into or how one would get into those areas of welding.
Leicester, North Carolina I'm going to be a high school senior and plan to do this because I'm not exactly sure what do study & don't want to spend 30k/year trying to figure it out... Planning to be in the military before college, wanna know if I will qualify to be a veteran if I served for 4 years. I have big problems with my grades in school, especially in math. I, on the other hand, do not trust math teachers because I often had problems understanding the subject. I am applying for jobs and many of them require at least one or more years of experience. Is it worth it to apply even if I lack that experience?
Thank you!