Stephanie Murnen
Badges
Following Tags
Active Topics
Active Locations Nicole Q.
May 13, 2016 577 views
I'm concerned about debt and want to do everything I can to keep it at a minimum so a part-time job would help a lot with that. #marketing #dance... Federico C.
May 14, 2016 640 views Brynna S.
May 18, 2016 382 views
I want to become an independent person and feel what it's like to live away from my parents, but the university I will be attending for my Bachelor's is in the same city that I currently live in and my mom's office is down the street from campus. I know it would save me money and I don't know...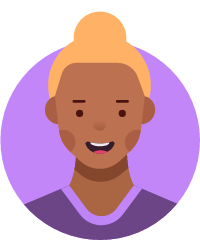 Matthew W.
Jul 01, 2016 987 views
13 votes
13 answers
Active Jun 18, 2020


Bethesda, Maryland Naphtali B.
Aug 11, 2016 663 views Alana C.
Aug 20, 2016 618 views Liana S.
Sep 05, 2016 2107 views Alexandra C.
Oct 05, 2016 655 views
I am currently a freshman in a professional development for psychology class, and we have an assignment to talk to someone in a position of our choice for an informational interview. I was considering talking to someone from the Kinsey institute since I might want to volunteer there in grad...
#career-path #professional-development #interviews #communication #career Melanie W.
Oct 21, 2016 839 views Alexa O.
Oct 22, 2016 675 views Tara C.
Oct 25, 2016 653 views
I'm perusing a career in a type of business management at UCCS... avonte' W.
Oct 28, 2016 683 views Rokhaya T.
Oct 30, 2016 410 views
One of my career choices is being a sociologist because I really like to to solve problems and helping people.... Kevin L.
Oct 30, 2016 532 views
As time progresses, some occupations become obsolete because of society and technology. The factory worker was beat out by the robot, the mail delivery man was beat out by the drone. As a student and future contributor to the workforce, it is imperative to know where the money is at and where...

Jared C.
Nov 02, 2016 532 views
Many of our students are evaluating multiple options. What are the differences between these professions? When is the right time for students to choose? What would you do to decide? What are some of the "if you like X, you might be a fit for Y" tips related to the community management,...