Stephanie Murnen
Badges
Following Tags
Active Topics
Active Locations
Career plans Stephanie has reviewed
4 reviews needed!
4 reviews needed!
Context: Growing up, I always saw my dad working (he was a website developer) and I just thought it was the coolest thing. Around the 5th grade, I started building my own computer. Now, I'm just really interested in working on cool software that makes amazing programs people enjoy.
College: My dream college is UCLA. However, I'm also interested in USC and Pepperdine. I've been into UCLA mostly because it was the golden standard growing up in LA. I do acknowledge it's computer science and business programs may not be #1 but financially it is a good fit for me as well. For USC, they have a good research program that lets you work on current programs that lets you have real experience in the computer science field. Also, they have a good recruitment opportunity, with big companies often giving internship opportunities. For Pepperdine, they have a really good business program (my Uncle went there) that I'm interested in.
Other Education: I plan on getting a Masters degree.
Activities: I've currently been a part of the United States Academic Decathlon program at John Marshall High School. The amount of work required for just making the team let alone competing has given me a good sense of what the college workload is like.
Job Experience: The only previous experience I've had have been volunteering mostly with kids and one other where I did a lot of data entry. I'm hoping to get an internship directly related to my field sometime during the summer (2017) before I start college.
Soft Skills: Some soft skills I have are time management, good relations, leadership, and willingness to learn. I manage time well, planning the day out with Google calendar and just in general, being motivated to get my work done. I'd say I have good relations, as I have been able to work in the past with people who have been "unworkable." I am able to lead any group of individuals as I am not afraid to be the one that steps on other people's toes to get them in line. Finally, my willingness to learn has been evident especially in the past year as I have been unafraid to rely on my peers and ask for help on topics they have been working on for quite some time while I have been only recently exposed to the topic.
Hard Skills: I am fluent in Korean, have basic computer skills, and know basic micro and macro economics.
Other: N/A #computer-science #internships #college-admissions #business-management #college-bound #business-development #business-analysis I'm concerned about debt and want to do everything I can to keep it at a minimum so a part-time job would help a lot with that. #marketing #dance...
2 answers
Active Sep 29, 2017


Mount Vernon, Virginia 3 answers
Active Dec 06, 2017


Boston, Massachusetts I want to become an independent person and feel what it's like to live away from my parents, but the university I will be attending for my Bachelor's is in the same city that I currently live in and my mom's office is down the street from campus. I know it would save me money and I don't know...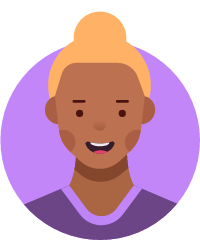 2 answers
Active Nov 12, 2017


San Antonio, Texas 3 answers
Active Jun 27, 2018


Gold Canyon, Arizona 4 answers
Active Mar 31, 2018 Alexandra C.
Oct 05, 2016
I am currently a freshman in a professional development for psychology class, and we have an assignment to talk to someone in a position of our choice for an informational interview. I was considering talking to someone from the Kinsey institute since I might want to volunteer there in grad...
#communication #interviews #career-path #career #professional-development 1 answer
Active Jul 21, 2017

Sacramento, California 4 answers
Active Jul 21, 2017


Milton, Ontario, Canada I'm perusing a career in a type of business management at UCCS...
3 answers
Active Oct 26, 2018


Denver, Colorado 1 answer
Active Jul 21, 2017

South Hill, Washington One of my career choices is being a sociologist because I really like to to solve problems and helping people....
2 answers
Active Jul 21, 2017


Inglewood, California As time progresses, some occupations become obsolete because of society and technology. The factory worker was beat out by the robot, the mail delivery man was beat out by the drone. As a student and future contributor to the workforce, it is imperative to know where the money is at and where...
2 answers
Active Apr 30


West Nyack, New York

Many of our students are evaluating multiple options. What are the differences between these professions? When is the right time for students to choose? What would you do to decide? What are some of the "if you like X, you might be a fit for Y" tips related to the community management,...
2 answers
Active May 01


Palo Alto, California