Genevieve Cawthorn
Badges
Following Tags
Active Topics
Active Locations Camryn S.
May 17, 2016 969 views
I would like to go to college out of state and it would be difficult to visit the colleges I am considering. #college... Brynna S.
May 18, 2016 361 views
I want to become an independent person and feel what it's like to live away from my parents, but the university I will be attending for my Bachelor's is in the same city that I currently live in and my mom's office is down the street from campus. I know it would save me money and I don't know...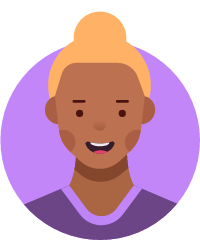 Matthew W.
Jul 01, 2016 963 views
13 votes
13 answers
Active Jun 18


Bethesda, Maryland Sharlene M.
Aug 06, 2016 844 views
I am starting to look for internships for the near future and many if not all require a resume and cover letter. I am just looking for some tips to improve my cover letter and resume. #resume #resume-writing... Shelby B.
Aug 20, 2016 604 views
I'm planning on becoming a personal injury attorney or criminal defense attorney like my dad and I want to know what I should major in because I'm in my sophomore year of high school and the I want to make sure the classes I choose now will help me in college. #lawyer... Abbas E.
Sep 17, 2016 870 views
trying to determine what to do in life is a serious and difficult task. if there is a website and/or any other resource that has all the information necessary to help make a better more informed decision on what to do as a career choice #japan... Brittany S.
Oct 21, 2016 595 views
I am currently a student that is trying get a good job that would establish a better... alexa E.
Oct 24, 2016 378 views
I don't know if I should knock out extra credits or to shy away because of the effort needed to succeed #college... Esther C.
Oct 25, 2016 616 views
I am currently a freshman in college and almost every week my inbox would be filled with emails concerning job fairs, company presentations, and other possible career opportunities. I do not want to stress myself out, but the massive emails are getting me anxious and worried over my progress.... Kemi L.
Dec 31, 2016 712 views
So many people have recommended that Is study abroad at some point in my college career. But, it can get a bit expensive depending on the location. Nevertheless, is the experience worth it? #college... Aukai E.
Dec 31, 2016 539 views
I'm interested in venture capital but the path to such a job is unclear. If I wanted to get a job in a venture capital firm straight out of college, what degree would be most useful? #college #college-major #entrepreneurship... Daniella F.
Jan 09, 2017 653 views Jackie G.
Jan 18, 2017 724 views Rawaf A.
Jan 19, 2017 703 views Rawaf A.
Jan 19, 2017 584 views