Genevieve Cawthorn
Badges
Following Tags
Tags on answered questions
Active Locations Anifa
Mar 29, 2017 810 views
Sometimes, I have everything together and I able to complete my work. However, other times, I find hard to focus. This is when it becomes difficult to stay motivated in school. I have tried utilizing a planner to keep myself on track, but I always forget about it. I just haven't found a clear... Currently I am applying for scholarships and jobs and want to have the perfect resume #college #jobs #college-recruiting #job-application
New Hampshire, New Hampshire Kemi
Dec 31, 2016 1159 views
So many people have recommended that Is study abroad at some point in my college career. But, it can get a bit expensive depending on the location. Nevertheless, is the experience worth it? #college #study-abroad I am a undergrad and I am interested in joining student clubs and organizations. I am also wondering how joining student clubs and organizations can be beneficial to my career in the long run? #college #career-counseling #career-paths #networking #student-affairs Esther
Feb 17, 2017 1022 views
I have attended my first career fair as a freshman last fall. I prepared myself by searching about the main firms that I am interested in. However, after introducing myself, I was struggling to naturally ask questions about the company like their stocks and current events that I have researched... Jackie
Jan 18, 2017 1071 views
I could use some ways to build professional connections. I recently made a LinkedIn account--but, is this site really effective at building connections? #college #career #resume #networking #linkedin #job-application #personal-development I am a junior at college. #career #career-counseling #career-choice #career-path I have an opportunity to attend a job fair, but for one day, the amount seems to be a little extreme. I just wanted to know are these expenses worth it considering the connections one may make. Especially when the job fair is Women in Aviation and my Master's degree is in Criminal Justice in... Olivea
Feb 12, 2017 1038 views
I've got my resume ready, created a LinkedIn profile and am ready to get my first job as a high school student looking for a summer internship. Who do you recommend I should ask? #summer-jobs #recruiter #work-experience #references #student-interns #job-application I am a high school student and new at applying for jobs. How much information should I share on my resume or over the phone? How do I know that this person is really asking questions about a legitimate job opportunity and protect myself from identity theft? #resume #data-privacy... Leah
Feb 11, 2017 577 views
I'm in a school were networking isbreally wncouraged and I understand that in terms of preparing for your future. However, I don't think anyone has mentioned the small ways you can stay in contact with people after graduation orbwhy thatvwould be important. If you know someone that has...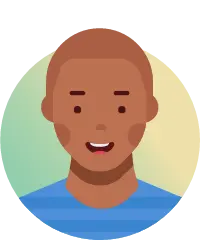 As a 15 year old what can I do to find a job and having a higher chance of actually being hired? #worker #person I am currently a freshman in college and almost every week my inbox would be filled with emails concerning job fairs, company presentations, and other possible career opportunities. I do not want to stress myself out, but the massive emails are getting me anxious and worried over my progress.... I am currently a student that is trying get a good job that would establish a better resume. Will having Advanced Placement courses really help my college applications? Do you think getting a B in an AP class will look better or worse to people evaluating your application? Is an AP class really worth it? #college #college-applications #ap #advance-placement