Lashay Taylor
Badges
Following Tags
Active Topics Ron L.
Oct 29, 2016 415 views Kimia M.
Nov 01, 2016 437 views Albert P.
Dec 09, 2016 431 views
I live in California, and I am reluctant to go too far for college. I would like to stay relatively close to home, so I can visit my parents and come back home without having to travel too far. I'm interested in computer science and psychology, and I would like to do something in one of those...
#university #engineering #psychology #computer #college #science #career Nada D.
Jan 02, 2017 606 views
I understand what visual arts and all that kind of stuff is but most universities near me are classified as liberal arts institutions. If the meaning is anything like visual arts then why is there business and science and other majors that would have nothing to do with that? #college... Rachel B.
Feb 09, 2017 478 views Tyra I.
Feb 15, 2017 331 views Bridget S.
Feb 25, 2017 543 views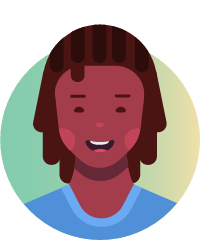 Brian M.
Mar 31, 2017 947 views
I hate tooting my own horn but...I'm the nerd's geek. In school, and I went to a pretty tough school (for USA), I performed equally well in pretty much anything I put effort into. Not only that, but my interests are so varied. I could spend all day reading literature, or analyzing film,...
#engineering #academic-advising #higher-education #literature #science #math Kristen K.
Apr 04, 2017 628 views
I'm having problems drafting cover letters for potential employers. I don't know how to start the letter in order to grab their attention, and I don't know how to talk about myself without sounding like I'm tooting my own horn a little too much. Any advice would be appreciated! #college... Ruth B.
May 15, 2017 425 views Ruth G.
Sep 01, 2017 399 views Garima J.
Oct 08, 2017 441 views
Hi, I'm interested in knowing how do you know when you know you are in the right role/career/ job. I have so many interests and want to do so many things that I feel that I can get lost in everything I want to do and lose sight. #job #career #career-development #career-choice... Francisco U.
Nov 16, 2017 391 views Devetra C.
Dec 04, 2017 409 views Sabina B.
Dec 31, 2017 329 views