Alwyn Velásquez
Badges
Following Tags
Active Topics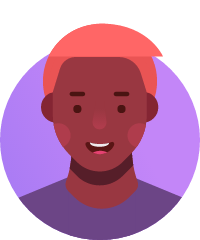 John W.
Dec 16, 2011 1471 views
I like popular mechanics and I'd love to work at a magazine someday. Seems like editors get respect and are in the movies all the time as the top of the magazine. But what do they REALLY do? What's a day-in-the-life of a magazine editor like? Thanks in advance #editor #publishing... DavidOppNet2017 .
Jan 24, 2012 23972 views
I want to pursue a career both as a medical internist and a classical pianist. I am a classical trained and an experienced performing pianist, who has huge interests in aiding those who face adversity with their health. #medicine #science #music #career-choice...
16 votes
13 answers
Active Apr 03, 2018 Julea P.
Feb 10, 2014 4077 views
I think that something in marketing might be a good career choice for me. I thought that maybe I could start in customer service and work my way up to brand management, but maybe that's not the right way to reach my goal. But I would like to also know what a brand manager actually does every...
#marketing-and-advertising #marketing #branding #brand-management
16 votes
13 answers
Active Jul 21, 2017


Cambridge, Massachusetts Luke M.
Feb 10, 2014 1349 views
My friend and I are working on a project for entrepreneurship class. #video-games... Millie P.
Feb 12, 2014 1259 views
Design is a career field I may want to try out. I'm still in 8th grade, so I can't get a part time job yet. How can I get started in design, on my weekends? I like to read design blogs, and I capture things I like on Pinterest. Are there any really good starter books I can read or sites I can... Matthew M.
Mar 26, 2014 616 views
Management has always been an expertise of mine and I am just really curious... Manuel B.
Apr 08, 2014 994 views
I've found graphic design as something interesting and I wanted to know how to get started. #art #design... Marc V.
Apr 08, 2014 1003 views Brittany L.
Sep 30, 2014 865 views
If I want to become a graphic designer working for a tech company, do I need to get a college degree or a masters degree or an associates degree? I already know that there are short graphic design degrees and long ones and I hope to learn what is really necessary to get the first job. Or should... Veronica S.
Apr 30, 2015 3514 views
I'm really into fashion designing, and I was wondering if my designs can be seen by famous people, companies or brands. And is it possible to happen during the course? #fashion... Samuel.kendall S.
Oct 22, 2015 1114 views Joana R.
Feb 06, 2016 852 views Kiara D.
Feb 15, 2017 589 views Htet Htet A.
May 30, 2017 1034 views amiyah P.
May 30, 2017 555 views
I don't wanting to do anything that isn't something I love if I'm going to be doing it for the rest of my career. #career...