Alwyn Velásquez
UI/UX designer with management and product development background, improving user-experience in B2B and B2C software applications.
Design
Brockton, MA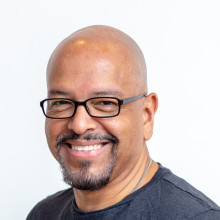 About me
Multifacted design professional with teaching experience well versed in methods and processes for print, online and product design.
Alwyn's badges
Unknown
Editor
Unknown
Unknown
Supporter
Teacher
Alwyn's Answers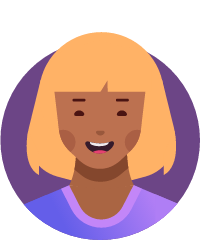 2 answers
Active Jul 05

Lake Oswego, Oregon 4 answers
Active May 17


Vancouver, British Columbia, Canada 4 answers
Active May 17


Port Huron, Michigan While updating my LinkedIn and looking at other people's profiles today, I want to know what background picture is appropriate and unique for my profile. I saw people putting a backdrop of their schools and cities. However, are those the only acceptable pictures? #career-counseling #linkedin...
4 answers
Active Dec 10, 2018


New York, New York Money is definitely a concern when attending college, but so is time. Is it possible for me to start a business/company while pursuing a degree in business administration at college, or should I wait until after graduation to have more time and less stress? #business #entrepreneurship #college...
4 answers
Active Aug 23


Stone Lake, Wisconsin 3 answers
Active Apr 17, 2018


Laurinburg, North Carolina 4 answers
Active Feb 20, 2018


Houston, Texas 13 answers
Active 2 days ago


Houston, Texas 6 answers
Active Sep 11


Houston, Texas I'm asking because I'm interested in photography but the job does not pay well and starting off will be slow. #photography #photo...
3 answers
Active Feb 14, 2018


Oakland, California 2 answers
Active Oct 18, 2017


Shenzhen, Guangdong, China 4 answers
Active Oct 11, 2017


Portland, Oregon I have always been interested in photography and have recently found a passion for fashion as well. My biggest concern about this is that there might not be a job market for this. One of my possible career choices that I would like to pursue is a fashion photographer. I understand that the arts...
3 answers
Active Oct 10, 2017


Arroyo Grande, California I am trying to go into the marketing business but I am not the greatest public speaker....
2 answers
Active Nov 10, 2017


Yonkers, New York I've always been very interested in graphic design ever since I was younger. I want to pursue a professional dream of being a graphic designer but am not sure where it will take me if I decide to pursue this dream. I'm concerned about the risk of failure if I decide to pursue this or if...
4 answers
Active Mar 31, 2018


San Jose, California