Katy Maclean
Badges
Following Tags
Tags on answered questions
Active Locations Emery
Jul 09, 2022 141 views
Thank you for agreeing to this informational interview. My name is Emery. I am a Job Corps student at the Milwaukee center, and I am reaching out to you because I believe I would enjoy a career in Material Handling, and I would appreciate your perspective on the practical aspects of working in... John
Mar 11, 2022 152 views
I am not sure if it is growing or not, because I have seen that if a job is not growing, it is not as good of an idea to go into that area. John
Feb 07, 2022 196 views
I am a 16 year old male, that loves to figure out how things work. I am wanting to become a logistics analyst.
#logistics #logisticanalyst I've decided to major in culinary arts at a 2 year school. I know trade-like programs are often 2 years long and fare well, but culinary arts seems to go both ways, 2 years or 4. Here in Maine, there simply aren't any 4 year culinary arts programs, although I've considered transferring to a... #job #college #financial-planning #money #college-advice #finance Joi
Sep 26, 2018 864 views
I'm a mechanical engineering university student with 2 more years of school. I started reading Rich Dad Poor Dad and I am interested in investing and increasing my financial knowledge. For those with insight and experience, what is a good way to start investing after I graduate or maybe even... #college #jobs #students #student-development #student #resume #college-student#interview I know that this is a basic question, but it matters to me in my future job search. Obviously, spelling and grammar are things to watch for, but there has to be something else that employers can't stand. I want to avoid mistakes that I just may not know about yet. #business #job-search #resume I am going to be applying for jobs in the near future and am looking for advice from other people as to how I should write my resume. #resume
Seven Fields, Pennsylvania I am an adult-learner entering an entirely new field of employment. I am a paralegal student and am beginning to put together a portfolio. Samples of my writing will be included (case brief, legal memo, client letter, etc.), but I would like to know if it is appropriate for me to include... Chloe
Jan 18, 2018 681 views
I am a Business Administration major with an emphasis in Hospitality Management. I needed more credits so I decided to add on a Communication minor. How important is having that extra title with "minor" to your resume and future career? #business #communication #college-minor #resume Mireia
Jan 17, 2018 11497 views
Applying for an internship and was asked to submit a cover letter. What is it and how can you write an effective one? Would really appreciate some examples or guidance. #job #job-search #resume #resume-writing #cover-letters #evaluating-resumes #skills #job-skills #interviewing-skills #career... There is so much that I can add on my resume, but I know that most employers do not read resumes if they are too long. How do I decipher what is important to include on the resume? #resume I'm a college student dedicated to academics and building a career, but I love sports. Would joining a club sport be worth my time, or should I get involved in a pre-professional group instead? I'm not sure that I would have time for both. #sports #resume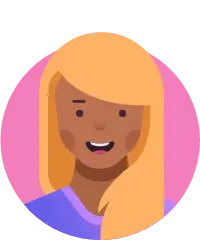 Arshad
May 20, 2016 1047 views
I am a fresh graduate in the midst of finding a suitable job. While searching various positions, I have found that some companies require knowledge in a particular area. For instance if I am applying for an Inspection Engineer position which requires knowledge in Non-Destructive Testing (NDT)...