Christine Warden
Badges
Following Tags
Active Topics
Active Locations Student Voices by CV ..
Nov 06, 2015 784 views Brendan V.
Feb 08, 2016 726 views
Im currently a junior in high school and this now is just crossing my mind, do colleges add up all 3 or 4 years of GPA and then divide it by a certain number to get an overall high school GPA or is it freshman year is one GPA, sophomore is another GPA, Junior year is another GPA and senior year... Jasmine M.
May 06, 2016 699 views
I am asking this question because I am pursuing a business degree but not sure which part of business I want to major in. I have come up with two and Accounting is one of them. #business... Dominique N.
May 13, 2016 409 views
I'm going to a completely new state and I know no one I just want to find someone who I can click with... Eric Z.
Jul 28, 2016 709 views
I have heard that more and more students are taking gap year after high school and before their college studies. I know the general gist but what exactly is a gap year and why might I want or not want to take one?... Miles F.
Oct 05, 2016 548 views
Is becoming a good writer extremely necessary in the business world, especially in fields such as finance because I do not understand why we need to take multiple English classes in college. #business...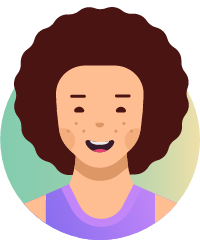 Max K.
Oct 19, 2016 365 views
As my aspiration, I would like to request some information on what my future would look like. Is there the freedom to research topics of choice? Or do companies hire researchers to work on projects for them? If so, is there a way to get into your own lab for personal research? What were your... Mounia M.
Mar 12, 2017 542 views
I'm wondering if jobs that help businesses with finding the best employees with personality assessments are psychology based jobs or a form of consulting? #career #psychology #jobs... Cindy L.
Jul 25, 2017 887 views
17 votes
15 answers
Active Dec 19, 2019


Vancouver, British Columbia, Canada Melissa A.
Jul 29, 2017 474 views Crystal R.
Aug 03, 2017 660 views Briana P.
Aug 08, 2017 1056 views
19 votes
19 answers
Active Feb 20


Santa Clarita, California Alexandra C.
Aug 13, 2017 421 views Nathan S.
Aug 17, 2017 555 views
Hi I am just wondering What I should major in if I would like to start/run a charity that is dedicated to helping the familes and children affected by rare diseases? #medicine #non-profit-management...