Santa Clarita, California I want to graduate with a law degree so that I may become a defense attorney. Law is my passion and I look forward to being able to help people who do not have the ability to protect themselves.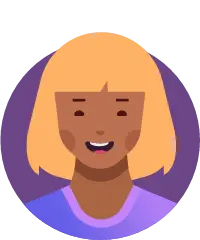 I have always loved software engineering because my dad introduced it to me when I was 5 years old. Going through such career is really lovely. What is the best way to find local scholarships? And win them? how easy is it to get a job on campus I want a job but I don't know What are the things I need to know? What are the tools that can help learn coding easily? What do I need to faster my learning of coding and data analysis? I wanna be a elementary school teacher, how can i achieve this? And what are other paths as well? I do want to work with children so is there any other careers that are suggested? fhff i wa sonwering how people can get hihg paying jobs right out of college and what I should start doing right away in order to get such a good job I want to start finding jobs that help me figure out which career path I want to pursue. How can I find an internship on being a nurse? How do I apply for a job do I go to the place? I'm so confused every time i try to start a data entry job its always a scam Why don't we like to exercise even though it is good for you. I mean it's better for you and gets your energy high and better for your looks and personalities.
Thousand Oaks, California Hi, I am doing internship for this AWS DevOps certification and I have been assigned a task to integrate AWS DevOps with Node JS. As I am new to it and didn't have any strong knowledge. Could anyone please provide solution here so I could do it effectively. I have gone through this... Hello, I'm Kylie. I'm currently a sophmore, and feel like I should start looking into careers. Though, I don't really know where to start. I do know what I do want in a job, just not very sure what jobs meet my needs. I would love some guidance on where to start! I know I am asking for a lot...