Steward "Tony" Pacheco (LION)
Following Tags
Tags on answered questions
Active Locations Yagna
Jun 24, 2016 655 views
I want to pursue a career in physical fitness. #athletic-training #physical #fitness #fitness-training #martial-arts Kiana
Jul 05, 2022 213 views
How to keep myself motivated? Soren
Mar 02, 2022 208 views
I want to develop new shoe and running apparel to innovate the sport of long-distance professional runners. #running #sports #apparel #research I know picking a career is hard but what age do people finally pick their final career that they want to do #career-choice I really like to play football, I can be a leader and I am good at math #football #athlete #math I am trying to decide whether I should play sports or join ROTC, but I feel like if I choose one I will be shut out of the other. #recruiting #sports-coaching #college #military #career #career-counseling #athletics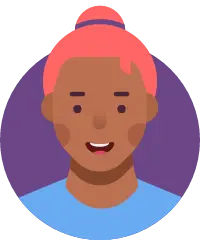 Well I do stuff just not what I want or even if I want to I just don't feel happy about. #motivation I know many individuals who started strong in college but once the reality of the work to achieve their goals became known to them, they gave up on their dreams. I know that my desire to dual major in general surgery and as a general practitioner will require extensive discipline to maintain my... becxy
Apr 13, 2016 825 views
I haven't decided in a specific career but I want to know things that can be involved in video production but I also want to work in a agency . I want to help out with new talent and make their videos because I have always thinned that it was always fun on making something beautiful. So I... People usually only think of the end point of whatever goal they make. For example: Let's say Lisa wants to lose weight but all she is thinking about is what she'll look like after the weight loss, she isn't actually thinking about all the dieting and exercises she will need to do in order to... I started working a couple months ago and I'm having a hard time doing everything. I feel like days need to have more hours and months to have more days. #school #motivation I'm currently enrolled in a technical college. Before I transfer to my other university, I want to know is there a teaching job that includes technology/computers in the elementary or middle school level? I have a passion for computers/technology and teaching others how to use it. But I also...
Lexington, South Carolina Nivea
Apr 30, 2021 1249 views
I have interest in a lot of things like fashion, art, business, literature. Therefore, its been getting difficult to pick a course after 12th. #careers #career-counseling
Navi Mumbai, Maharashtra, India