Mickael Rosenberg
Badges
Following Tags
Active Topics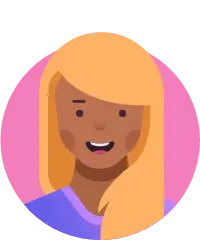 Due to the great competition in the work force there is a necessity to start planning at the beginning years of college. Unfortunately some procrastinate and end up planning at the last minute. This question is important as it gives a gauge on when students usually start their career... My name is Troy and I am currently a freshman in College. As of now I am studying engineering because I do love it and feel working as an engineer for a few years might be a good ideal until I can get my feet of the ground with my true passion - film making. However, if possible, I would love... Hello, I am a senior in high school aspiring to become an aerospace engineer in the future, in hopes of changing the world for the better through an engineering background. A dream like this requires some sort of plan and instead of waiting to be in college with all the fancy laboratories and... I know college has lots of stresses, and would love to be able to minimize the stress I have during college so I can focus on my studies.... I play tennis,I love shopping and anything related to fashion My dream job is to be a professional spy or detective. fashion... I look at my code sometimes and see that I do things pretty messily, and although I leave notes sometimes I look at the lines I have and dislike the way that they're arranged. Is there a specific way that code "should" be made to look like or is it okay just to leave notes if it works...