Andrei Levcovici
Badges
Following Tags
Tags on answered questions
Active Locations Lisa
May 21, 2016 1336 views
Many people hate their jobs, almost everyone longs for weekends, I get that. But what got you into your profession in the first place? What did you study in college and how did that effect your career? And why do you love your job? Is it working with people? Being creative? The high pay? All... I really want to be a med flight pilot,and I need some more info on how to get employed by med flight. #pilot #aviation I'm average height , and like to get things done no matter how big the obstacle is, I'm persistent and have a lot of will power, but is that enough to be ready for aviation mechanics #aviation #engineering I love cars and airplanes only if i can do both i will but i don't know how pick . Please give some ideas
What better for the economy #mechanics Austin
Nov 20, 2019 1393 views
I am a Junior in high school #aerospace #engineer #aerospace-engineering #engineering #aeronautics What's your career-goal #job #aviation #airline-industry #career #mechanic So I accepted the apprenticeship for the rail company. But the problem is that it's every other day. (My school is set up as an A/B day with different classes on either day. So I go to the apprenticeship one day, and go to school the other.) So I can't take all the classes I want to. It looks...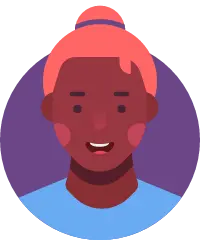 Sarah
Jun 13, 2019 287 views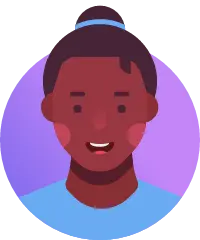 I'm interested in a career either in #aviation or becoming a #doctor?
What's it like? #career #career-path I want to become an officer in the military. I don't want to enlist. ROTC only pays the last two years of my college. That being said, what's my best option? 1.) Attend college then go to OCS: (Would attend college with my friends out of state, but the college is more expensive) 2.) Attend ROTC... Cody
Apr 17, 2019 248 views
How much education is needed to be a Commercial Pilot? #aviation Scott
Oct 29, 2018 569 views
#aviation #airline-industry #salary Henry
Oct 31, 2018 1782 views
The closest bachelor's degree to aerospace engineering my school offers is mechanical engineering. Should I stay on the mechanical engineering track and conduct internships related to aerospace or transfer to a different school with an aerospace major? What are some thoughts? #mechanical... Scott
Oct 29, 2018 500 views
An A&P mechanic is a mechanic for commercial and private planes. #aviation #mechanics Hello, I'm a 10th-grade student here in Morocco but studies in an American school. I would love to know what AP's and courses I should take in my following years of High School in order to become an Airline Pilot. Also at the moment, I'm taking AP world history as well as AP English and would...
Casablanca, Grand Casablanca, Morocco