Jess Elcan
Badges
Following Tags
Tags on answered questions
Active Locations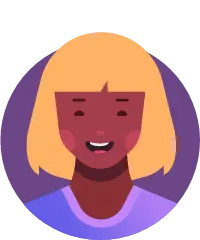 I need all the subjects i have to take up e.g english #school I've narrowed down my career choices to these three career paths, based on my interests. I can either go into the AI field and help spearhead cutting-edge research into making a humanoid AI; I can become a theoretical physicist spearheading research in quantum mechanics, or become an ethical... I am very interested in being a veterinarian. I would like to be prepared early in my sophomore year if I can. #veterinarian #veterinary #veterinary-medicine #animal-health Imani
May 18, 2016 517 views
what is one thing freshmen in college can't live without? #college Alex
May 04, 2017 1020 views
I want to know how long i would have to go to school #veterinary I want to know what my chances are so I can prepare in advance. #college Heard the saying before but do not know if this applies in the business world. #business #business-management #international-business About to become a junior in college When things don't go as expected #business #career-counseling #business-development #career-development Want to know because after college I want to what employers are really looking for. #marketing Being a student I barely have time for anything and what worries my most is my health. I don't exercise as much now and when I don't have time to cook I end up buying pizza. Do you have any tips on how to stay healthy while in university?
Thanks? #university #health #lifestyle #healthy-lifestyle
Vancouver, British Columbia, Canada With the internet vastly available, anybody can post their art online and try to make a buck, but most rarely do. What's a good "old-school" strategy to start selling art? I know that a lot of people would prefer to support a local artist than buy from a mainstream store like IKEA or Target.... Rent prices in my area are through the roof, and I feel as though it would be much wiser to invest in property, such as a condo. Is it required to have had your own lease prior to buying a house, or how can you get around it? Victor
Apr 05, 2017 1509 views
I am turning 30 this year and life has not been exactly how I want it to be. I have a bachelors degree of applied science in Electronics Engineering from DeVry University but I graduated in 2009 I haven't had any type of tech Jobs. except one. and i feel that that job wasn't very technical... I have just registered for a networking event (more specifically a Vancouver Post Alliance Event) and although I had classes about how to behave in a networking event, I wanted to know how can you meet someone in such a short period of time people and actually create a connection with them....
Vancouver, British Columbia, Canada