Luiz Belmiro
Badges
Following Tags
Tags on answered questions
Active Locations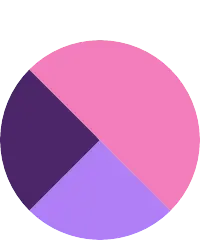 #business #career #investing Aniya
Oct 15, 2020 1829 views
I'm a senior, and by the time I graduate high school, I will have an AA degree. I'm thinking of a career in fintech, but I'm not sure. I do want to study finance, and I'm interested in technology. #major #college #high-school #career #finance #informationSystems #technology #doublemajor...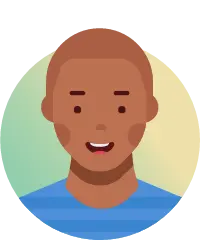 Marc
Jun 12, 2019 547 views
#Business #Intelligence #Analysts #entrepreneur #business-management #finance #Sales #Agents #Financial #Services #CDL #businessowner Unfortunately, my college does not currently have a degree program for Music Composition and Production (to my knowledge) for accompanying a game design major; however, with so many online resources and possibilities for learning music, I would like to know how important it is. Also, if there... Im in the 11th grade and I'm in an entrepreneurship class. I wanted to know what's the difference between a regular accountant (not certified) and a certified accountant. #accounting #money #math #accountant #financial #certified I don't want to disappoint anyone or get fired on the first day but I'm not even in college yet so I feel like I'm over thinking . #fashion #art #apparel-and-fashion #marketing #internships Dylan
May 07, 2016 740 views
I have some leftover expenses that my family does not intend to cover. Will I be able to raise my student loan amount to compensate? #money #student-loans #loans #financial Alec
May 25, 2016 779 views
I have factored in my scholarship and my financial aid money but I am still in need of more funds. Is there private loans that I can get and if I can, will they be deferred until I finish my degree? #finance #money #scholarships #loans #financial #tuition
Saint John, New Brunswick, Canada Bryn
Sep 25, 2020 251 views
I would like to go into #livestock-management and move back to my hometown or around it. I want to know a little bit more about this. #student #finance Growing up, I was the daughter of a single mother. Our financial situation could be classified as the grey area between poverty and lower middle class. Now, as I embark onto University life, my parents cannot financially support me. This leaves me choosing between community college and in state... I am am in high school and i've been interested to be a financial manager when i graduate collage #manager #financial Karen
Aug 08, 2016 1670 views
I want to ask this question on behalf of some of my friends who are struggling with the same situation. These particular friends are unimaginably talented in the things they like to do. For example, one may excel in art and another may be superior in music. As you and I may know, finding work... #finances #financial #loans #studentloans #postgrad Angel
Aug 11, 2018 429 views
Im not getting enough in financial aid.. how do i increase this #financial aid #financial-aid