Mia Shipman
Badges
Following Tags
Active Topics
Active Locations ChelseaNFTEFoodFin .
Jan 13, 2012 1966 views
I am a Junior in high school. I am currently indecisive on which career to choose. I am really good in a lot of different fields. Such as drawing , culinary arts (cooking) ,and i have a strict no non sense personality. My careers of choice are fashion designer , culinary arts ( chef , business...

Mike H.
Feb 29, 2012 3178 views
Answers would help i don't have a enough time to finish and I'm a slow typer why cant we work on paper. #college #management...
22 votes
23 answers
Active Dec 21, 2019


Berlin, Massachusetts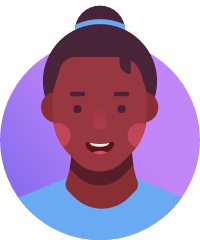 Shatasia B.
Sep 22, 2012 1848 views
I am a sophomore and my school does internships. People have told me that they lead to great careers sometimes. I want to know if this is true. Please help!...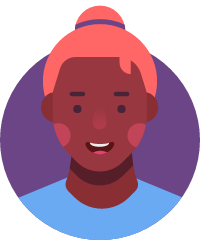 Aisha C.
Oct 21, 2012 1187 views
Im a sophomore in high school....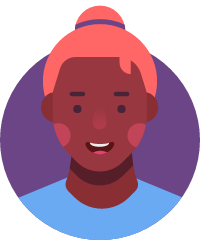 Aisha C.
Oct 21, 2012 1335 views
I'm a sophomore in high school. #sports... Diego P.
Sep 28, 2013 1653 views
Hi my name is Diego and I'm a freshman. I want to know if it's hard to have a boss. Do you have to do whatever they say, and is it hard to do things you don't agree with? I don't really like doing everything my teachers always say all the time, but I do it anyway because I want good grades. And... Indra K.
Oct 22, 2013 9053 views
I want to go to a four year college in Boston, and I think I am going to need to work during college. I will have some scholarships and maybe loans but I heard that they don't pay for books or food. For people who worked during college, was it hard? What did you do for your job and how did you...
22 votes
15 answers
Active Apr 03, 2018


Boston, Massachusetts Eddie V.
Oct 22, 2013 4945 views
Every time I get called on in class or I have to present to the whole class I get really nervous, ESPECIALLY if I have to stand up when I'm doing it!! I tried to speak at home in the mirror to practice because my teacher suggested it but it feels silly. Some of the other students are more proud...
#public-speaking #speech-language #personal-development #confidence #speaking
34 votes
28 answers
Active Jul 31


Boston, Massachusetts Jackson T.
Nov 07, 2013 1550 views
I'm interested in working in education, and I want to know how much schooling I need to become a guidance counselor. #education... Kiana D.
Dec 04, 2013 2215 views
I want to major in Psychology, but I want to get my Ph.D. Should I switch to Psychiatry? #psychology... Leonela R.
Dec 04, 2013 1858 views
Hello, I'm a senior in High School, trying to figure out if I'm actually interested in accounting, but I need a push for something to actually do to find if I'm interested in this carrier.... Doribel R.
Jan 28, 2014 1703 views
I just want to travel and wake up with a new beautiful view once or twice a week. #career... Julea P.
Feb 10, 2014 13792 views
I think there are some jobs in my area where I can work in customer service. What do I need to qualify for a customer service job? Do I need to have a certain college major, or can I go straight from high school. Do I need previous experience? Every job seems to require previous experience, so...
62 votes
44 answers
Active Jul 13


Cambridge, Massachusetts Alexis F.
Mar 04, 2014 983 views Rob J.
Mar 04, 2014 1934 views
I am trying to figure out my future with law. I have always wanted to become a lawyer, but I have had some recent doubts. With that being said I am just looking for some advice about being a lawyer. #business #law #lawyer #government...