Jared Chung
Badges
Following Tags
Tags on answered questions When did you guys realize procrastination was something getting in the way of your life.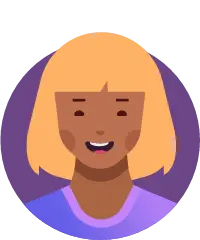 Alex
Oct 05, 2022 248 views
I am just a lone 19 year-old looking for information on a job interest. Ethan
May 05, 2022 223 views
In class we are discussing career opportunities and are trying to find information on different careers. So many people today use their phones for everything and so many programs exist on the multiple app stores. Is it easier to program for the app store or for for windows applications? Ethan
May 05, 2022 364 views
We are discussing careers in class and I am interested in programming. Sam
Dec 13, 2021 1163 views
After giving a final interview (final round) for a position, if the interviewer does not tell you "you can expect a response in X days", or whether or not you got the position is it ok to ask? If the interview is the hiring manager, how should you phrase it? #interviews #career... I like to be my own boss but have a idea of what im doing like a mentor #non-profit #travel #anthropology #mentoring #entrepreneurship Laniya
Dec 21, 2020 4521 views
stock market
college student
#stocks-investing #stock-market #stock-trading Oscar
Mar 28, 2020 368 views
I am an aspiring software and agricultural engineer that goes to Aspire Lionel Wilson College Preparatory Academy. #nonprofits #non-profits For many years I saw my grandmother not being able to walk and I see others the same way and I want to be able to give them back their hope of them being able to do something for themselves. #nursing #music #musician #futuremusiceducator #choir #singer I love my fidget spinner! #anxiety #psychology #college I want to know everything and learned. #information-technology
Riyadh, Riyadh Province, Saudi Arabia Willy
Jun 17, 2019 325 views