Shana Kapustin
Badges
Following Tags
Tags on answered questions
Active Locations I'm 51 years old and finishing my bachelors . Worried about job offers and internships not coming my way.
#human-resources #internships #jobs #discrimination #job-applications How can human resource management benefit someone looking to manage a 24 unit rental property? #realestate #human-resources Renee
May 25, 2016 1278 views
I am studying for a bachelor's in human resources and accounting. I love accounting, and am curious if that will be enough to make my future career enjoyable. #management #accounting #human #resources I'm a CareerVillage staff member and I'm posting this because we know that many young people are looking for the answer to this question. This is among the most popular questions searched by youth, and we're hoping you will take a moment to share your response to it. Thank you! #college...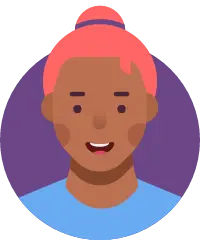 What are the responsibilities of someone working in HR and what can you expect your day to look like? #business #human-resources #hr #hr-consulting The reason for this question is because this is the question I hear the most, because many people tell me that you won't go anywhere if you study what you "enjoy" and or "love" if it doesn't give you a decent amount of money, and I also hear that if you work in a career that gives you a lot of... I am a high school senior and I am worried that when I get to college, I will not be able to make those connections to further my career goals. I know the question is pretty vague, but when I am in classes or I am attending a seminar, what is the best way for me to reach out to professionals... I want to go into Human Resources but not start off on a low status I want to start off with a high rank and make six figures when I'm a couple years out of college.
#human-resources
#makemoney Mireia
Jan 17, 2018 1779 views
I'm a high school senior who still is not sure of what major/career to pursue and would really appreciate guidance and personal experience about when and how you decided on your path. #career #career-counseling #career-development #job #careers #changing-careers #expert #advice #career-paths... Joshua
Apr 04, 2018 1153 views
Just so I can avoid these or do them #interviewing-skills Tim
Apr 03, 2018 560 views
#skillsforthejob #interviewing-skills I am planning to apply for a summer intern in Non-governmental organisation(NGO). However, they usually would not post recruitment notice. So how should I start in the opening of the cover letter? #ngos #cover-letters ##job-offer #human-resources #summer-internship #summer-jobs...