Rainie Denne'e
Badges
Following Tags
Tags on answered questions
Active Locations I've never really been a fan of school, but jobs are hard to get and post-secondary degrees are usually the requirement. Is it bad that I'd major in something I don't have a passion for? #jobs #school Tyler
Feb 26, 2017 2221 views
My name is Tyler, I am in 12th grade at Pioneer Valley Regional School in Western Massachusetts. In my money managing class we are doing a unit to help widen our range of possible careers to pursue in college. As a result of my research and career quizzes, a potential career that came up for me...
Northfield, Massachusetts Hi, I have a few questions regarding how to go about networking. From what I understand the practice of networking is about discussing career opportunities with people who are involved in the fields that interest you or just to help you get your foot in the door for finding a job. How do you...
North Carolina, North Carolina I'm 20 and have been enrolled in community college since I was 16. It's been a roller-coaster as far as my academic performance; I've done well in many classes and failed just as many. I think the biggest factor of my failures is my tendency to procrastinate when I get overwhelmed or stressed.... Are there answers that show you are thoughtful and honest without ruining the chance of getting the job? What are companies really looking for? #interviews #college-jobs #summer-jobs #interviewing-skills #high-school-jobs What one piece of advice would you want to tell your younger self? Would it be something about jobs and careers, losses and struggles, life and love? What would it be? #business #medicine #marketing #financial-services #social-media #marketing-and-advertising #strategy #customer-service Clear
Apr 25, 2017 1306 views
I am a currently a sophomore marketing major. My own experience with mental health makes me want to inspire others and help them live happily. I hope to apply for mental health counseling, family and relationship therapist, social work master (even to a phd counseling psychology.) My... Hi, I'm currently a sophomore in High School and I'm very indecisive on what career I want to pursue in life because my main interests are split between science and writing. How can I decide? #career #science #writing #english #undecided I am currently enrolled in a community college and have been granted $5,000 in student aid for full time, and was wondering if when I transfer that the amount granted would pay for the yearly tuition of a four-year school. #graduate-school #college-admissions #federal-government #federal-work-study I have a part time job and a lot of school work to deal with on the daily. Is there a way to make it easier to handle so I do not feel like I am constantly being overwhelmed? #school #organization #part-time-job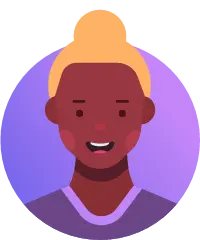 Galina
Apr 14, 2017 1328 views
I am a high school student and I created a LinkedIn account two years ago but I do not have much on my profile and only 4 connections. I am in school most of the time, so I do not have a lot of work or volunteering experience. My town is small and not a lot of people I associate with have a... Ruth
May 24, 2016 709 views
Hello, my name is Ruth. I would like to know this, for I want to go into the medical field. In addition, I have been pointed more towards nursing, and I would like to know how their abilities allow them to help the peopl that surround them on a daily basis. #college #doctor #career #medicine... Emily
Apr 15, 2017 909 views
Although there is already debate regarding this around the country, I decided to bring the discussion here. Is going to an Ivy League and/or prestigious school REALLY beneficial to one's career? #college #undergraduate #ivy-league #entry-level I recently got my permission to work in the U.S, but so far I've been struggling my interviews. I have been applying for several jobs and I've gotten call for interviews. When I do the interviews, I always try to give a good impression but after the interview I don't get call back about the... Ena
Apr 17, 2017 1455 views
I am finance second-year student. I plan to find a volunteering job as director of finance. #finance #volunteering