Denise Sun
Badges
Following Tags
Tags on answered questions
Active Locations So I am a student at community college for financial reasons, however I do not want that to make me a 'weaker' candidate. If it does, what can I do to set myself apart from the pack? #accounting #community-college #auditing #working-in-big-companies #deloitte #ey #kpmg #pwc I am currently looking for internships in the accounting field. I have never made a resume and don't have any work experience so I am unsure of how to start and what to include in my first resume. I am also wondering what do employers look for in a resume. #resume #internship #job-application...
Simpsonville, South Carolina Esther
Mar 14, 2017 4408 views
As an accounting major, my target dream employer is of course the big 4 firms. I was told recently that grades are the first thing that they look at before even considering everything else, so I am shifting gear to focus on that. However, I am now wondering what sort of extracurricular or... Sean
Mar 25, 2015 2965 views
I Know it will be hard after college to get a job with a business major so I want to know whats out there #business #finance #accounting #marketing #accountant Abbas
Sep 28, 2016 3938 views
to prepare yourself for the interview and look more prepared #computer-software #computer #management #university #accounting #marketing-and-advertising #job-application #accounting #business #finance #accountant Mireia
Jan 25, 2018 10219 views
#college #college-major #college-admissions #college-advice ##college #college-bound #college-recruiting #colleges #university #user-experience #nursing #teaching #education #psychology #computer-science #science #stem #engineering #accounting #business #college-counseling #lawyer... I am a high school student and I consider myself a leader. I however, want to improve my leadership skills as I will be taking on bigger leadership positions in the next school year. I know that leaders are made through learning and teaching but also, could it be true that we may be born with...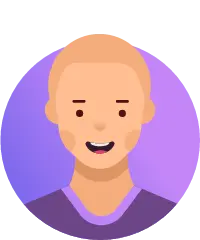 I try to study but the methods I take never hold #studying-tips #study kiki
Jan 19, 2020 527 views
I like helping people when they are down. #career #therapy #counseling # #psychology My name is Tanner and i am 23 years old. I'm really interested in computers and love them! I am into the ( IT ) field of networking. What type of skill(s) will i need to become successful in this area?
#help #accountant#accounting #business #finance I am currently majoring in Accounting and I will be a Junior next semester (Fall 2019). I am really interested in interning in one of the Big Four (KPMG, YE, PWC, and Deloitte). There are locations near me and I have started applying to two of them, but what do these firms look for in a...
Simpsonville, South Carolina