Lisa Mark, MA
Badges
Following Tags
Active Topics
Active Locations Mia L.
Oct 21, 2014 1075 views
I want to be completely sure and know what i need to study and get... Student Voices by CV ..
Oct 15, 2015 895 views
College application season is here, and seniors all over the country are looking for scholarships and grants to help reduce the cost of attendance. This young lady from Houston is hoping to win some scholarships for the 2016-2017 academic year. #college #scholarships #college-applications #debt... Paul W.
May 04, 2016 585 views
Hello! My name is Paul and I'm a teenager taking online training courses for android application development. I am seeking to network within the larger field of people in software development. I don't, however, have the current ability to travel to conferences and meet-ups, so I would prefer...
#social #information-technology #networking #software #computer-software #apps karly U.
May 05, 2016 1001 views
im karly and i just wanted to know for when im updating my resume what to look out for....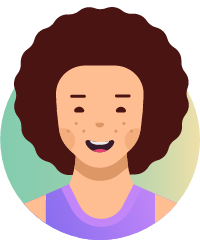 Ana G.
May 06, 2016 1347 views Kre'Shaye G.
May 07, 2016 394 views Shayni C.
May 09, 2016 419 views Elizabeth M.
May 13, 2016 1332 views Sarah O.
May 16, 2016 663 views
I am so passionate about the environment, and believe climate change is the most important issue. But after studying the environment, how can I turn that into a job? #science #biology #job-search #environment... Kassidy T.
May 16, 2016 677 views Bethany E.
May 16, 2016 449 views Jennifer T.
May 17, 2016 921 views
I am a college student trying to figure out what I want to major in. I want to know if taking extra courses that are not necessarily major-specific (electives) matter when applying for jobs after graduation. #college-major... Lee-Anne Jae A.
May 19, 2016 1162 views
I plan on majoring in Communications and already plan on attending graduate school in the future as well, which is why I wanted to know if it's worth it. If you majored in this and have some advice on whether or not you enjoyed it, that would be greatly appreciated too :-) #graduate-school... Anthony W.
May 20, 2016 700 views
I'm a senior in high school that's taking a Web, Multi-Media & Design class. After learning a few things and seeing how much of graphic design is used all over the world I've become very interested in the field of study.As I continue my knowledge in this type of career I want to know what...
#graphic-design #graphic-designer #personal-development #web-design Calvin K.
May 21, 2016 600 views