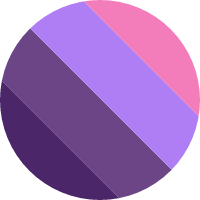 Chaitra Narayan
Following Tags
Active Topics
Active Locations Julea P.
Feb 10, 2014 13632 views
I think there are some jobs in my area where I can work in customer service. What do I need to qualify for a customer service job? Do I need to have a certain college major, or can I go straight from high school. Do I need previous experience? Every job seems to require previous experience, so...
62 votes
44 answers
Active Jul 13


Cambridge, Massachusetts shahid S.
May 03, 2016 736 views Nagesh M.
May 04, 2016 531 views Sahana D.
May 05, 2016 731 views
11 votes
12 answers
Active Jul 29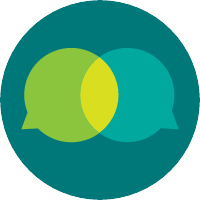 Bengaluru, Karnataka, India Carlie R.
May 20, 2016 627 views Timothy O.
Jun 13, 2016 2935 views
76 votes
78 answers
Active Aug 26


Frisco, Texas Haji S.
Jun 22, 2016 424 views rishi K.
Jul 08, 2016 7711 views
59 votes
49 answers
Active Jul 15


Solapur, Maharashtra, India Anna H.
Jul 13, 2016 1521 views
18 votes
18 answers
Active Jul 15


Seattle, Washington Jaylin G.
Aug 20, 2016 1069 views
19 votes
19 answers
Active Sep 22


San Antonio, Texas David C.
Oct 24, 2016 405 views
I want to major in computer science, but will I be able to find a job in my major? #computer-science... Kevin L.
Oct 30, 2016 792 views
I want to be an engineer and am curious about the field. Presently, engineering and other STEM occupations are quite popular. But as time passes, there will be many who major in it like me and due to that, won't the job market be more competitive? And if so, when? #engineering #employment... Jed Y.
Oct 31, 2016 527 views
I want to be an engineer but I do not know the specifics behind the different engineers. What does a civil engineer do exactly? Do they build stuff or just design? #engineering... Saraphina M.
Dec 10, 2017 340 views
I am confused with my career choice. I know that I want to be an engineer but I still don't know which field should I specialize in. I just love everything about engineering especially chemical, aeronautics and IT. I can't decide. #engineering #career-choice #career... Jarod J.
Mar 13, 2018 255 views
I have been interested in engineering especially robotics. I also have been interested in ocean exploration. I would like to find a way to combine these interests into a career. Currently my major is general engineering, I would like to know what my major should be to pursue this career....