Quinci Smith Slater (she/her)
Following Tags
Tags on answered questions
Active Locations Kevin
Oct 21, 2014 1599 views
What should one do if we do not have the funds to go to a good college? Would a loan be worth the debt? #college #money #student-loans #debt #personal-finance #economy #politics #government #international-affairs #world-politics # #political-science #college #high-school #internship #help #volunteer #college-major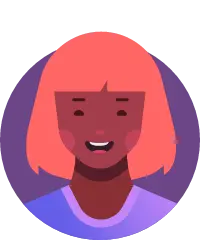 I'm a senior in high school interested in politics and political science.
#political-science #politics Office Hours #4: AMA (Ask Me Anything) with Mark Eagle This question was posed by a question during one of our most recent "CareerVillage Office Hours" sessions. During Office Hours sessions, we invite students to pose questions related to a specific topic. In this case, the topic was... Emily
Oct 28, 2016 808 views
As a future psychologist, neuroscientist, and/or neurobiology researcher, I am concerned about the male-centric views surrounding STEM fields. As a feminist, though, I won't let this deter me. I am only wondering how other women studying and/or working in STEM, especially in psychology or... I'm open to answers from both fellow students and former students for this question! I'm currently taking a literature class, and I absolutely love it, but that's in regards to all the novels on our reading syllabus being outstanding reads and my own innate passion for literature. When it comes... Chris
Apr 22, 2021 485 views
I'm planning to take a part-time job in the summer but I'm wondering if I should continue to work during the first semester of collge. #first-job #employment Im a fresh gradute with less than 1 year experience (6 months). I've been searching for a job in multinational company but to get a fulltime job is really hard especially during pandemic. So maybe an internship could help me to get one, Should i resign and take the chance of internship ? Im... Ja-Ia
May 18, 2018 516 views
I am the only daughter in my family. My family is very protective about my because of my gender, therefore I have some restrictions. I want to be able to study and work without my parents interfering so often. I also want to simply live my life and focus on my priorities without having someone... James
Jan 26, 2017 980 views
I've heard you can major in anything since GPA is most important, but what about majoring in the specialization field you hope to work in? #law #lawyer #political-science #policy I'm a college student who is trying to find more information for different possible majors in college. #college-major #political-science Jamie
May 19, 2018 523 views
I am currently a nursing student but my ultimate goal is to obtain a Doctorate of Nursing, and possibly become an E.R. doctor. I would like to know what obstacles I may face being a female doctor the E.R. #doctor #er #medicine #healthcare #hospital #hospital-and-healthcare #female #gender... Janell
Sep 01, 2017 1483 views
#politics #career #politicalscience #Law #Legal Nolan
Feb 24, 2021 388 views
I am in the 10th grade and still deciding what I want to do for a career when I am older. I either want to be involved with politics or in the business world. I am just wondering what the most popular majors are for someone with a goal of becoming involved in politics and government. #politics... Jake
Feb 26, 2021 305 views
I'm a very political person and would prefer to go to a college that is also very openly political #politics #college