Simona H
Project Manager
Government Administration
Washington, WA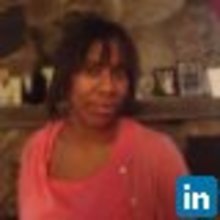 Simona's badges
Civic Duty
Simona's Answers Despite the critical shortage of skilled tradespeople in the American workforce, very few scholarships exist for students who want to attend vocational school or attend college for training in applied technologies. I know - I've been seeking scholarships since October 2017, for my Fall 2018...
2 answers
Active Feb 27

Webster, New York I'm training to be a cna and wanted to know what all they...
1 answer
Active Feb 06

Hutchinson, Kansas I will have a lot of terms to memorize this coming fall, any tips?...
1 answer
Active Feb 06

Ohio, Ohio 1 answer
Active Dec 30, 2018

Atlanta, Georgia 1 answer
Active Dec 29, 2018

Honolulu, Hawaii I' m strongly considering taking up a welding trade at Woodstock job corps . I'm Wondering How Much I'll Be Earning By The Week....
1 answer
Active Dec 30, 2018

Buffalo, New York 1 answer
Active Dec 29, 2018

New Jersey, New Jersey I am so tired of debt that has accumulated from my studies. I want to learn and grow and have a brighter future, but the more I study, the heavier my debt load becomes. I am applying for scholarships, however, they of course do not guarantee funding. So, is there a university that one does not...
#student-debt #debt #finance #online #online-college #university
2 answers
Active Jan 20


Highland, Utah I'm wondering how people were able to pay for college. As a rising college freshmen, I'm anxious about how to pay for my own college tuition. And I desperately want to figure out a way for me to attend college without burdening my parents or myself. I already know about scholarships and...
1 answer
Active Dec 09, 2018

Virginia Beach, Virginia What training / courses did you need to do. #homeland...
1 answer
Active Dec 09, 2018

Tucson, Arizona I'm a junior in college doing a software engineering internship in the upcoming summer. Someone advised me that I should make sure to get great references from this internship. What's the best way to do that? Should I excel at work? Should I be more friendly? Is there some strategy or practice...
#internship #business #computer #computer-software #networking #tech-industry
7 answers
Active May 09


Providence, Rhode Island 1 answer
Active Nov 10, 2018

Manitowoc, Wisconsin I really confused on how grade point average is calculated since I got a c in a weighted class I was wondering if that would bring my gpa down...
1 answer
Active Nov 10, 2018

Yorktown, Virginia I think that this is the question we all are asking. xD #studentdebt...
2 answers
Active May 07, 2018


Urbana, Illinois I'm majoring in elementary education and and my parents can't afford to pay for my college which means I'll have to do it myself. I have been applying for scholarships but haven't been awarded any yet. I'll be required to take our student loans. How much college debt is too much debt...
2 answers
Active Feb 13, 2018


Hobart, Indiana