Simona Hunt
Badges
Following Tags
Tags on answered questions
Active Locations Whats the difference between the two? I hope for maybe a free online site or a good recommended bookstore im in 11 grade and i want to go to college but i dont know how to go about getting grants What made you do this this Career?
What did you do to prepare for this career?
What was your motivation?
What classes would you recommend to take?Did you have any trouble getting into this career field? Kayla
Dec 22, 2022 440 views
I have a really hard time-saving money. I am in 10th grade and in honors classes. I am starting to think about getting scholarships. I want to know the best ways to get colleges to want to give me scholarships.
Rock Hill, South Carolina Josh
Aug 29, 2022 313 views I have a degree in Neuroscience and a job history in the medical field (mostly administrative). I am really trying to shift gears into data analytics, but even entry-level positions require some experience. I have taken courses to build technical skills however most employers don't understand... i am intrested in becoming a security manager. what advice would you be able to give me. Dartford, England, United Kingdom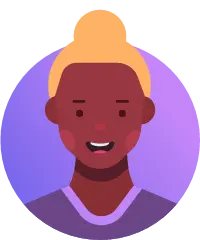 Halle
Aug 26, 2022 340 views
I can't decide if school is best for me, or if I could just go straight into the work force. After graduating with my two-year degree, and working for 2-3 years, I plan on returning to college and earning my bachelor's degree. What are some ways that I can save/earn money for college? Investing, working a part-time job, etc. I'm currently a data analyst looking to go into marketing. Emma
Nov 20, 2019 431 views
I'm a Freshman in high school and I want to be in the medical feild, so I was wondering which hospital is a good teaching hospital. #doctor #medicine #healthcare #internship Sean
Mar 27, 2018 715 views
Despite the critical shortage of skilled tradespeople in the American workforce, very few scholarships exist for students who want to attend vocational school or attend college for training in applied technologies. I know - I've been seeking scholarships since October 2017, for my Fall 2018...