Simona H
Badges
Following Tags
Active Topics
Active Locations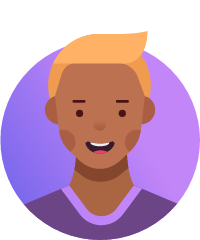 ashton S.
Aug 31, 2017 329 views Madeline G.
Jan 16, 2018 389 views Jennifer R.
Jan 16, 2018 267 views Josie B.
Jan 16, 2018 283 views
I'm majoring in elementary education and and my parents can't afford to pay for my college which means I'll have to do it myself. I have been applying for scholarships but haven't been awarded any yet. I'll be required to take our student loans. How much college debt is too much debt... Hailey W.
Jan 17, 2018 227 views
We are all pressured in high school to know what we want to do for a career when we grow up but how should we know? What happens if we get into $50,000 in debt for college to become a vet and then realize we want to be a police officer? Then what do we do?... Kaylee P.
Jan 17, 2018 268 views
I plan on attending a private university for four years and then plan to move onto graduate school. After that many years of schooling I will most likely have a sizable amount of debt. #money #debt... Dena C.
Jan 18, 2018 237 views
I am asking about paying of loans because I have student loans and I also have loans for my daughter. And I am not sure how we will pay for all this debt. #student-debt... Naomi A.
Jan 19, 2018 306 views Eva R.
Jan 21, 2018 281 views
Money isn't something that can just pop out of anywhere. When it comes to college, I want to be able to go without worrying about the debt AFTER. Scholarships are something highly important and I would love to know the right resources. #scholarships #debt?... Seth T.
Jan 22, 2018 327 views
I plan on attending college, however I don't want to deal with having college debt. Would going to a trade school or getting into the workforce early be better instead of attending a 4 year University? #college-bound #tradeschool #college-advice #college... Emily H.
Jan 23, 2018 310 views David M.
Mar 16, 2018 314 views
I'm wondering how people were able to pay for college. As a rising college freshmen, I'm anxious about how to pay for my own college tuition. And I desperately want to figure out a way for me to attend college without burdening my parents or myself. I already know about scholarships and... Sean D.
Mar 27, 2018 268 views
Despite the critical shortage of skilled tradespeople in the American workforce, very few scholarships exist for students who want to attend vocational school or attend college for training in applied technologies. I know - I've been seeking scholarships since October 2017, for my Fall 2018... Kathryn T.
Apr 05, 2018 273 views
I think that this is the question we all are asking. xD #studentdebt... Ashley L.
May 04, 2018 287 views
I am so tired of debt that has accumulated from my studies. I want to learn and grow and have a brighter future, but the more I study, the heavier my debt load becomes. I am applying for scholarships, however, they of course do not guarantee funding. So, is there a university that one does not...
#online #online-college #finance #student-debt #university #debt