Joseph Neilson
Badges
Following Tags
Tags on answered questions #college-major #career #career-choice #major #career-counseling Hope
Nov 03, 2021 148 views
im khalen, i am a fan of sonic games #game-design #video-games #video-games #marketing
My name is Talique estelle i'am a student at student job corps and i'm am trying get get a better insight on the career path i'am after as a driver /trucker i am 18 years old.What steps do you reccomend i take to begin.What i want to do is become a truck driver. edgar
Nov 02, 2021 223 views
what kind of thoughts and emotions do you have through out the day ? #construction How can I study cognitive science so I can understand better how the human brain helps us in our every day lives? #science #research Jacob
Nov 02, 2021 184 views
Hi im Jacob, I go to Phillip and Sala Burton High school, and I was wondering how can I get into prop making or anything that has to do with film. I know a few things about it and I've made a few props that my class has actually used before for their film projects, but I'm not really sure what... l'm going into #elevator and #escalator installer and repairer. #elevator-installation #mechanic #job Glen
Oct 30, 2021 205 views
Phalaborwa, Limpopo, South Africa #aerospace-engineering #engineering #aerospace I am a high school senior and did the Johnson O'Connor assessments for careers. My results show that I should do something in chemistry or biology, preferably a job where I work more independently and that requires advanced education beyond a bachelor's. I do love chemistry/bio and have done... I am an aspiring designer/engineer
and know basic rocketry/areonaughtical/areospace and
materials engineering
#engineering #space #Aerospace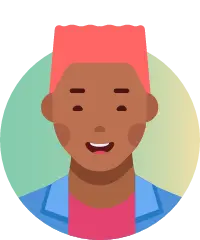 Sean
Sep 28, 2021 256 views
I'm in 9th grade and I want to learn more about a software developer/engineer.
#computer-software
#software-engineer
#software #engineer Priya
Oct 12, 2021 220 views
Hi, I am a high school grade who is currently in career technical training for medical assisting. I had to take a break from college but I am planning to go back to get my associates for Nuclear Medicine technology or just biotechnology in general. Some of my other interests include art,... VIL
Jul 18, 2018 444 views
#horses #ferrier #stablemanagement #animals #AR #VR #augmentedreality #STEM #Verizon #VerizonInnovativeLearning