Nadia G
Badges
Following Tags
Active Topics
Active Locations Nievedha P.
Apr 18 240 views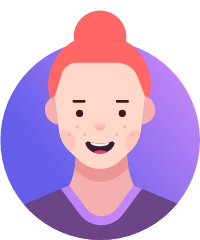 Jenny L.
Apr 20 243 views
I am majoring in architecture for college and I know that there will be many presentations that I will be giving. I am naturally a shy person but I still know exactly what I'm doing. However, when I am presenting I start forgetting what I have to say. #architecture...
22 votes
22 answers
Active Oct 16


Woodside, NY Nancy O.
Apr 20 428 views
23 votes
17 answers
Active Oct 13


Houston, Texas Stephanie R.
Apr 21 271 views
I'm a single mother of one, I'm 27 years old and about to enroll in college. I'm interested in human behavior, psychology, sociology, Physical health and the natural way the world works. My goal is to gain knowledge and pursue a career in something that involves my interests, also to be wealthy...
16 votes
14 answers
Active May 12


Bell, California Nancy O.
Apr 21 689 views
I do not know how to Answer my strengths and weakness? I guess I really don't know it. Since it's the reason why I don't get a callback. How can I find my strengths and weakness? where do I start? #interviews #career #career-counseling #job...
45 votes
40 answers
Active Aug 31


Houston, Texas I'm a social person and am not scared of hard work. I'm good at science and math (for math I'm good if I practice), but I'm not perfect with time management. #medicine #marketing... Alethia H.
Apr 23 182 views
Hi, i'm Alethia, currently a 19 year old graduated from a local polytechnic this year. Currently, I have been writing and self-studying online materials with topics such as philosophy, psychology and foreign languages. However...I can still feel bored from time to time. Would you like to...
16 votes
14 answers
Active Jun 16 Paloma G.
Apr 24 203 views
Hello my name is Paloma and as of right now I am a sophomore in high school. I'm not too sure what I want to do or pursue as a career now that I am thinking of it. I will like to gain some knowledge and maybe advice as to how you knew and chose what you wanted to pursue. With so many choices...
13 votes
15 answers
Active Jul 26


Santa Clarita, California Salma L.
Apr 26 306 views
Often times, I'll be on my phone or computer doing schoolwork for so long that my eyes get blurry and my head hurts. So, that affects my speed and determination to get work done. I was wondering if you had any tips on how to relieve stress and refresh my brain. In addition to study tips, I'm...
19 votes
17 answers
Active Sep 30


Coopersburg, Pennsylvania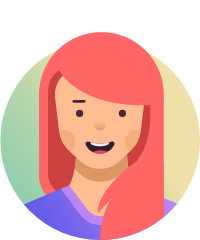 Arshdeep K.
May 06 149 views
I am a computer engineer currently pursuing advanced diploma in Computer Systems networking technology at Centennial College. I am finding it really hard to get a job related to my field. For even the smallest positions they ask for years of experience which I do not have and I do not know what... Trina K.
May 06 338 views
I am a high school student who needs to start thinking about her future and i do not know where to start. #job #student...
22 votes
24 answers
Active Jul 12


Margate, Florida Yasmine F.
May 07 259 views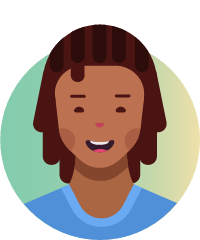 Sincere S.
May 07 341 views
it's hard for me to sit down and do work I need like help or someone to sit with me and do my work or at least help me if I get stuck starting something...
37 votes
27 answers
Active May 24


Clarksburg, Massachusetts Maria E.
May 08 156 views Jacqueline D.
May 08 324 views
I'm a sophomore studying computer science at a large 4-year university. I've been doubting my major choice a lot, and whether I will be fulfilled later in life working as a software engineer or at a tech company. I work as a math tutor right now, and I really enjoy helping and interacting with...
#computer #computer-science #science #technology #engineering
19 votes
12 answers
Active Oct 14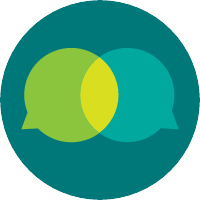 Phoenix, Arizona