United Kingdom My journey started when I got good grades in the college business subject, now I am pursuing my education for an MBA and I am really excited because I had enough marks to be eligible for Oxford University. First I wrote my admission essay on my own and proofread it by my college teacher They... It is because I love to share my knowledge with everyone and it is a good social medium for it. Also there are many professional that also guide me about how I achieve my future goals Chesterfield, England, United Kingdom what are the odds of someone getting accepted to a good school if their grades are average but their extra curricular activities are very varied and their college essay is good
Glasgow, Scotland, United Kingdom What are the best job opportunities today?
Liverpool, England, United Kingdom im currently in year 12 deciding on a university course for september 2024
Church Stretton, England, United Kingdom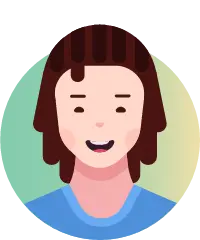 Why does art or an art style that's similar to a cartoon style not really accepted as art? Sure when it's digital people accept it more but when it's traditional art it isn't.
Street, England, United Kingdom Hey everyone, I just finished school, and I am about to apply to university, but I need to write a personal statement that can showcase me in the best way possible. As I lack at showcasing my skills and talents, I was thinking if I can take help from personal statement writing services online... I am an Msc student in data science and artificial intelligence. I had no previous background in programming hence I find it difficult to cope.
Stoke-on-Trent, England, United Kingdom Hey, I am currently debating between doing astrophysics as a career or medicine. Both equally fascinate me. What responsibilities would an astrophysicist have and how flexible are both careers? #CV23

Dartford, England, United Kingdom I am deciding whether to take Triple Science as a GCSE, because while I am capable, it seems like a lot of workload. Any tips would be helpful! I am picking my options soon, but am not sure what to take. Any ideas are super helpful. Thanks I am picking my gcses this month and I still don't know what I want to be for sure but I know that I definitely want to be in the art field (either being an interior designer, architect, graphic designer or an actress). I have already decided that I'm doing history, Spanish, drama and now I...
Thornton, England, United Kingdom I have to choose between Art&Design and DT and I find Art more free but the coursework is a lot and I find DT easy and useful but it's harder to get a 9, 😭💀

Thornton, England, United Kingdom Hi, As a student of a conversion master's degree in Computing, I am struggling to understand how to plan the transition in my career efficiently. I would appreciate advise in the topic. I studied Business for my bachelor's degree and have two years of work experience in global marketing, now...
Sheffield, England, United Kingdom