Lauren Grzyboski, CFE, CAMS, MBA
Badges
Following Tags
Active Topics
Active Locations I have a part time job and a lot of school work to deal with on the daily. Is there a way to make it easier to handle so I do not feel like I am constantly being overwhelmed? school organization... I know for the first few years of my career I would want to work at an Accounting firm or in a stable position as a accountant for a company. career career-counseling working jobs... I have been cold-emailing architecture firms seeking an internship opportunity for this summer, but have heard back from very few. Is it appropriate to follow up on emails I sent 3-4 weeks ago to try and get an answer? If so, what should I say? internships internship summer-jobs intern...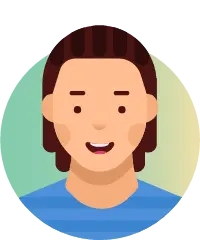 Very good character with a great personality. Disciplined and respectful. Hard worker and determined. Leader and Team worker. Punctual and prompt. Ambitious and Determined. Hands on and co-operative. Good grammar and communication skills. career business fun sonogram artist fashion...
Diepkloof, Gauteng, South Africa Good Morning, I am interested in Fraud Analysis, I would like to know how to become one. What course you need to take. Where can I get an internship....
Lenasia, Gauteng, South Africa I'm passionate about computers, hoping to build one of my own as well as using it to its career-counseling career-path best potential, like using it for editing and recording.... I don't know which college I want to go to. I am a junior in high school and don't have any college I really want or need to go to. high-school... I've always been interested in studying Business but I don't really know what I would follow up with a Business Major.... I'm a high school student thinking about going into dentistry and i'm not sure how it's like to get a job in that profession... I'm entering college with a major I'm not super confident in, when is it TOO late to change it?... I'm currently a senior in high school and I am currently about to go to college. I want to know what I can do after my undergraduate degree. college degree...