Lauren Grzyboski, CFE, CAMS, MBA
Badges
Following Tags
Tags on answered questions
Active Locations I'm a senior who just applied to colleges and I am now waiting for acceptance letters, #college #college-selection #college-admissions #college #student # #college-advice I was wondering if studying abroad for some of college would be good if I want to travel as a job in business or marketing. #business #marketing #college #study-abroad I understand/ grasp things pretty fast. #career #math #college #career #student Hi, I'm a 10th grader and my interest is both aviation and business. I want to start gaining skills that would help me out in business. I've always been interested in business, leadership, problem-solving, making ideas come to life, being creative and working with other people as a team to...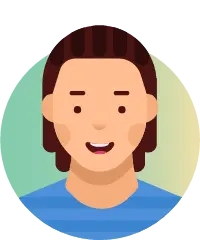 I am really good at school, but it does not mean it is easy for me. I am a hardworking person who always want to succeed in any task I am assigned. However, there is no subject in school that I could say I love or that is interesting to me for a future career. #career #career-choice #help I want to know the difference of a person who has the bachelors degree who's looking for a job compared to a person who has masters degree looking for a job. #job #degree #job-search #career #interviews #job-application #career I'm a high school student, currently i'm a junior. I was planning to take marketing major at digital marketing but i feel like i'm not sure yet, any advice for this kind of things? :( #marketing #college #college-major #college I am in 10th grade, and I think it is a good time thinking about this, as I don't have any specific ideas of what I want to be when I grow up. I think exposing myself to different programs regarding different fields is a good beginning step.
#career #career #career-paths #career-advice I want to become an accountant. #accounting #business #finance