Katelyn Garrison
Badges
Following Tags
Active Topics
Active Locations Matt G.
Jan 06, 2015 3258 views
I like working with my hands,I'm also a good problem solver, is this a good career for... Blaine W.
Feb 10, 2015 1011 views
I am a high school senior, and am planning on being a nursing major with a focus in pre-med. Am I on a good path as of now? If so, what else can I do? Note: I am also planning on becoming an EMT, and working as one while I go to college. #college #nursing #medicine #pre-med #medicine-school... Ian B.
Feb 18, 2015 915 views
Hey I'm a high school student soon to be going to college in a few years. I have no idea what to do with my life, or what major to choose. I would like to know your opinion on what is the best major, it can be most fun, most interesting, or highest paying. Also, what is the easiest? I know it... Christy M.
Feb 19, 2015 1772 views
I am asking, because I am very good in french and would like to see where this could take me in the future.I was considering majoring in international relations and french. #international-affairs #french... Jaliyah S.
Feb 24, 2015 581 views
When I go off to school, I want to have a friend go with me so I'm not alone. I don't know what I would do at a big university, all by myself. I've considered having one of my two best friends room with me but I'm not sure if that will cause issues. We've spent the night over each others houses...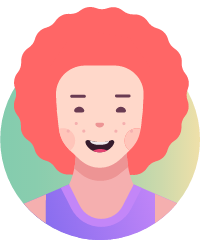 Rachel C.
Feb 25, 2015 1225 views
Hello, I am a sophomore in high school and plan to go into a teaching career. I keep flipping back and forth between wanting to be an elementary school teacher and a high school teacher. I love working with young children and helping them learn. However, I love history and high schools have... Ajhanaé🎀 F.
Feb 25, 2015 523 views
I am Germaphobic my bathrooms and everything can only be shared with close friends and family not strangers.... Ajhanaé🎀 F.
Feb 25, 2015 446 views Terrence P.
Feb 26, 2015 490 views
I am a sophomore at Sumner Academy. I tend to be indecisive a lot and do not really know what I want to do with my life... Terrence P.
Feb 26, 2015 541 views Aalayah N.
Feb 26, 2015 1236 views
As a junior in high school it is very easy to be manipulated into changing your belief in thinking a lot. I want to do what I want to do, but i also want to please my parents. I'm scared that I could be making a decision that I don't like. How did you go about making your decision in a career/...
#career-path #major #college #communications #career-choice #actor Ian B.
Mar 01, 2015 774 views
I want to take business, but I am unsure. I don't want to have to take any advanced math. #college #business... Quintarian H.
Mar 02, 2015 1461 views
Hey, I'm Quin, a 10th grader at Sumner Academy. I was just wondering if being a photographer would be a wise career path because its something I would really love to do for the rest of my life. Thanks. #career #photography #life...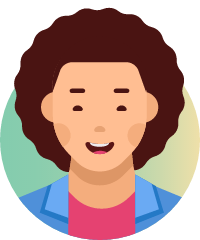 Juan T.
Mar 17, 2015 1127 views
I'm slightly anxious about the transitions between each big step, and it'd be nice to receive some support on what to expect/what steps I should take to ensure that I make the most out of my time in college. #management #career-path... Deviana R.
Mar 17, 2015 742 views