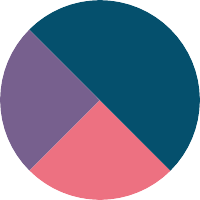 Dennis Prendergast
Badges
Active Topics
Active Locations James F.
Nov 05, 2015 1153 views Joshua Joseph A.
May 17, 2016 2195 views
Given the direction in which our world is transitioning today, from technology transforming into a ubiquitous necessity, how has that idea impacted your decision into going into that career? What intrinsic motivation gives you the drive to continue your choice of going that path? What do you...
#college #professor #technology #medicine #professional #business #tech #career
20 votes
13 answers
Active Apr 27


San Rafael, California Timothy O.
Jun 06, 2016 1561 views
We all know remember that infamous "What sets you apart from others?" question asked during interviews every time. What actually sets us apart that potential employers or admission officers want to hear? It is indeed an extremely important question when you come to think about it because they...
#college #professional #marketing #engineering #tech #career #finance #health
13 votes
11 answers
Active May 04


Frisco, Texas Rohit S.
Jun 20, 2016 667 views Lindsay G.
Sep 16, 2016 927 views
10 votes
10 answers
Active May 11


San Jose, California Noemi S.
Oct 20, 2016 487 views
I am interested in working in the engineering field and I would like to be a part of internships as soon as possible. #engineering #stem... DeMarcus F.
Oct 22, 2016 718 views
Hi my name is DeMarcus and I am a rising college freshman hoping to attend either Old Dominion or Radford University. My pursued major of choice is Information Technology. Reasons for my pursuit is because of my love for computer technology and helping people in the same manner. Technology will...
#career-counseling #information-technology #technology #parenting Deanicia D.
Oct 28, 2016 3401 views
129 votes
138 answers
Active Jul 20


Suisun City, California Angelina P.
Jan 30, 2017 558 views Angelina P.
Feb 04, 2017 1884 views
83 votes
76 answers
Active Jul 21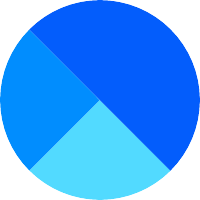 Mentor, Ohio Maria T.
Mar 12, 2017 1912 views
109 votes
111 answers
Active Sep 24


Trenton, New Jersey Brady K.
Jan 03, 2018 382 views Aalijah J.
Jan 16, 2018 374 views
I wanted to become a surgeon since I was little, but as I got older, I also found an interest in both music and engineering. I want to choose the right career for myself, but I don't know how. #surgery #engineering #music #whatdoido... Jacqueline S.
Jan 16, 2018 432 views
We live in a world that relies on the internet. I think that people do this without thinking about the issues being involved. This includes a business, company or individuals. I'm really interested in cyber security and I want to know more #technology #cybersecurity #information-technology...
12 votes
11 answers
Active Jun 16


Brunswick, Georgia Sidney C.
Jan 16, 2018 291 views
There is so much that I can add on my resume, but I know that most employers do not read resumes if they are too long. How do I decipher what is important to include on the resume?...