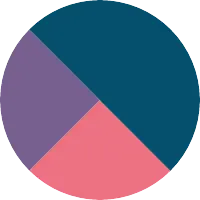 Dennis Prendergast
Badges
Tags on answered questions
Active Locations Hi my name is DeMarcus and I am a rising college freshman hoping to attend either Old Dominion or Radford University. My pursued major of choice is Information Technology. Reasons for my pursuit is because of my love for computer technology and helping people in the same manner. Technology will... #video-game-design #design #video-games #game-design #computer #pleasehelpme #computer-science #graphic-design #game-design James
Nov 05, 2015 1484 views
i have to write a resume #science #nursing #finance #marketing #english #ect #technology#volunteer #technology #technology #career #computer
Sedro-Woolley, Washington Hey! What is the best way to deal with someone you work with who you don't get along with? Maybe it's because you disagree about things, you totally clash, or some other reason, how do you deal with it? #business #science #teaching #medicine #healthcare #law #math #politics I wanted to become a surgeon since I was little, but as I got older, I also found an interest in both music and engineering. I want to choose the right career for myself, but I don't know how.
#surgery #engineering #music #whatdoido #passion #career #careers #career-counseling #jobs #accounting #auditing #sales #marketing #business #math #science #career-choice #pediatric-nursing #nursing #registered-nurses #doctor #veterinary #teacher #teachers #teacher-training #higher-education #college #college-advice #education #educator... yeet yeet yeet yeet yeet #art #programming #science #technology #computer Zane
Apr 12, 2018 415 views
I am a 16 year old boy who plays baseball on a regular basis and likes to hang out with my friends on my free time, but my mother wants me to get a job. What are some good part time job ideas for me that'll have a lenient schedule. #gottagetajob #imbroke #anything-fun #moneymaking #no-technology Maria
Mar 12, 2017 4036 views
I'm making it a personal goal to read for 30 minutes daily again, and am looking for some quality material. Anything related to science, technology, or woman's history are very interesting to me. #college #engineering #science #technology #tech #women-in-tech #reading #women-in-engineering #books Given the direction in which our world is transitioning today, from technology transforming into a ubiquitous necessity, how has that idea impacted your decision into going into that career? What intrinsic motivation gives you the drive to continue your choice of going that path? What do you... At school, I am most interested in Game Designer, Game Concept Designer, and Lead Game Developer, while some of my hobbies include Learning/Playing Video Games, Drawing/Art, and Programming. A topic that I am passionate about is getting into a University that fits my needs. What are some career... Rohit
Jun 20, 2016 925 views
I am a class 10 student, want to work as a Journalist in future. #journalism #sports-journalism #online-journalism #science-journalism #long-form-journalism #college #major #college-major #undecided #STEM