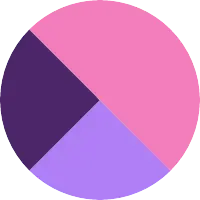 Matthew N
Badges
Following Tags
Tags on answered questions
Active Locations I have one more year left of high school and am currently looking into colleges and majors to decide where I will be applying to in the fall. As excited as I am for the future, I am very new to all of this and want to make the right decisions when it comes to paying for college, choosing the... I am a social sciences student in university, and am hoping to better prepare myself for my future career. During this pandemic, I hope that I can pick up some skills online, what are some skills I should pick up?
#socialsciences #college #career #personal-development i want to go to college and learn some things and want people to give me advice so i can know what to do and when do i start my college #technology #engineering #scientist #my college #college . Gabby
Apr 10, 2020 557 views
#college #recentlygraduated #jobsearch #communicationstudies Harry
Apr 22, 2020 825 views
I'm in high school hoping to go into either a health or law profession after college. I am currently undecided about which university I want to go to and what my major will be. #job #resume #college Mireia
Jan 30, 2018 2514 views
#career #careers #career-counseling #jobs #accounting #auditing #sales #marketing #business #math #science #career-choice #pediatric-nursing #nursing #registered-nurses #doctor #veterinary #teacher #teachers #teacher-training #higher-education #college #college-advice #education #educator... Jenny
Apr 20, 2020 767 views
I am majoring in architecture for college and I know that there will be many presentations that I will be giving. I am naturally a shy person but I still know exactly what I'm doing. However, when I am presenting I start forgetting what I have to say. #architecture #college

Mike
Feb 29, 2012 3886 views
Answers would help i don't have a enough time to finish and I'm a slow typer why cant we work on paper. #college #management #work I am a junior in High school with decent grades. I don't have much leadership position but I have played basketball for 4 years so far and track for 2 years. I don't have any volunteer experience and I was planning on this summer but due to covid 19 I can't. #volunteer #sports #college #job Maria
Mar 12, 2017 4080 views
I'm making it a personal goal to read for 30 minutes daily again, and am looking for some quality material. Anything related to science, technology, or woman's history are very interesting to me. #college #engineering #science #technology #tech #women-in-tech #reading #women-in-engineering #books Maeve
Apr 30, 2014 1200 views
I know many people that spend their college summers taking classes. Would you suggest this? I know that it can help you get ahead to graduate early or to stay on track. #college #classes #courses #summer #class #course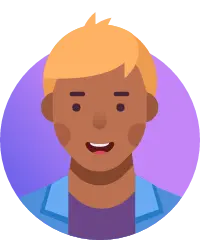 Simran
May 04, 2014 8421 views
I am a high school senior and I have no idea what I want to major in or purse. I was just wondering how common it is for a student to switch majors and how much of a set back it is on your education. #college #college-major #education #graduation #switches Daniel
Mar 04, 2014 1035 views
I want to be an engineer but, I am not sure what type of engineer...maybe aerospace engineering. The only college I have in mind is Cal-Poly but, I want back-up options in case Cal-Poly does not work out. #college #engineer Alexis
Mar 10, 2014 1384 views
I am intrigued in what people have to say for this because I have thought about taking a year off before I enter college. I am interested in having a career in the medical field, but am also interested in film-making. I was thinking I could either do some volunteer work during this time or...