Gary Petito
Badges
Following Tags
Active Topics
Active Locations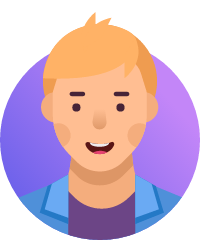 TerrellCodman3 .
Jan 25, 2012 2069 views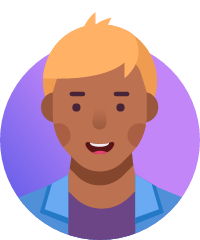 Norma C.
Mar 04, 2014 1195 views
Did you already know what career you wanted to pursue at an early point in your life, or it take time? How long did it take? How did you know you wanted the career you currently have an how did you come across knowing? #career #career-paths... Rob J.
Mar 14, 2014 1681 views
Im in junior in high school and I have always wanted to become a lawyer, but I am constantly meeting people who dropped out of law school which is making me wonder if law will be a part of my future. #law #government #lawyers...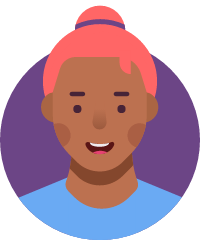 Nicole V.
Apr 01, 2014 909 views
Im not completely sure which field im most interested in, but i do know i want to pursue a career in social working. #social-work... Stephanie T.
May 06, 2014 3391 views
I'm a sophomore in high school and when i have questions about being a Real Estate Agent some say that being one is very difficult. I know there are pros and cons of every job but when i ask people about this one in particular they say things about how you need to be in a relationship where... Ram L.
Jun 14, 2014 4584 views
Seriously confused on what major to choose :/ I'm not able to decide which should I choose, please help asap. #information-technology... Dhakiya H.
Dec 01, 2014 939 views
I'm a Junior in Boston Collegiate Charter School and I am wondering what majors would I specifically have to study in college in order to be best prepared for the career in which I am striving for which so happens to be zoology. #college... Jessica C.
Dec 02, 2014 696 views
i always wanted a job dealing with social service. I have always been thinking about joing the c.p.s since 5th grade. this has always been my #1 choice. #social... Esmeralda V.
Dec 05, 2014 955 views Shawn H.
Dec 17, 2014 1309 views
I am a senior in high school and I have been learning German and Japanese but I am having a hard time deciding what language I should start with that would benefit me most in my career plans. I have heard certain languages are in demand but I am not sure if i should learn them since they are... Matt G.
Jan 06, 2015 3258 views
I like working with my hands,I'm also a good problem solver, is this a good career for... Amara O.
Jan 20, 2015 27967 views
I mostly want to work with the homeless population . #non-profit... Jordan P.
Jan 21, 2015 1588 views
I am a junior at Boston Collegiate Charter School and I have loved sports all my life. At one point, I wanted to be a professional football player, but I am currently at a school where football does not exist. Therefore, my dream of becoming a professional football quickly died. I started to... Jordan P.
Jan 21, 2015 1913 views
Like what is the best way to approach a potential client? And how long is the process when you first meet a client to signing the...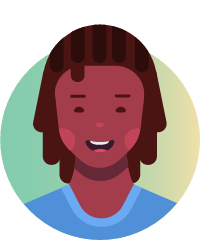 Shubham B.
Jan 24, 2015 1863 views
I am a student of computer science and engineering(bachelor's degree ), computer is my passion and gaming is my hobby, I am good in c,c++ and Java language also I have experience in developing computer desktop app and android app for college projects #animation #game-design #game-development...