Jasanpreet Kaur Bhatia
Badges
Following Tags
Active Topics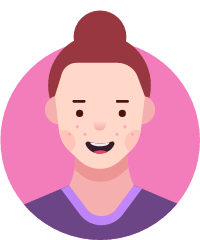 Sabarideepa N.
Apr 20, 2016 709 views
I am doing by 12th standard in Govt School. If I choose BCA what are the extra courses to be done? Will i get placement #professor #it-support... Kareem I.
May 24, 2016 586 views
I want to be prepared for anything when trying to work towards be a business owner... Jennifer H.
Dec 08, 2017 5173 views
101 votes
78 answers
Active Sep 29 Kevin R.
Jan 15, 2018 323 views
I've had an on and off battle so far with school and many other challenges which have made me into who I am today, but one of the things I always ask myself is, will I make it? I plan on doing business and hope to one day run my own business so I hope I reach that goal and become a successful... Caleb F.
Jan 16, 2018 204 views
What classes should I take?... Robert S.
Jan 16, 2018 276 views Clara W.
Jan 16, 2018 364 views Erika B.
Jan 16, 2018 260 views
I have not been able to find scholarships in my highschool guidance office and I am not sure where else to look or which scholarships are actually valid. I'd really appreciate any help because I am going into the Nursing major at Edinboro and I need all the scholarships I can get because my... Karim O.
Jan 23, 2018 328 views Emma D.
Jan 23, 2018 280 views Ariel D.
Mar 20, 2018 281 views Chelsea S.
Mar 20, 2018 368 views
I am currently a theatre major, but I have my associates in Criminal Justice. Everyone says that the arts are not the best programs to go into since they do not "contribute anything to you in the long run." How do I know that getting this degree will not burn me in the end? #collegemajor... Yolanda H.
Mar 21, 2018 237 views
Im not sure what #career I would like to... James W.
Mar 24, 2018 123 views
I've always wanted to do something greater in life to help people; weather if it's from the kindness of my heart or the brilliance of my brain.... Cyril X.
Mar 24, 2018 497 views